Save money
by comparing
Over 426,000 products and growing
Related Products
---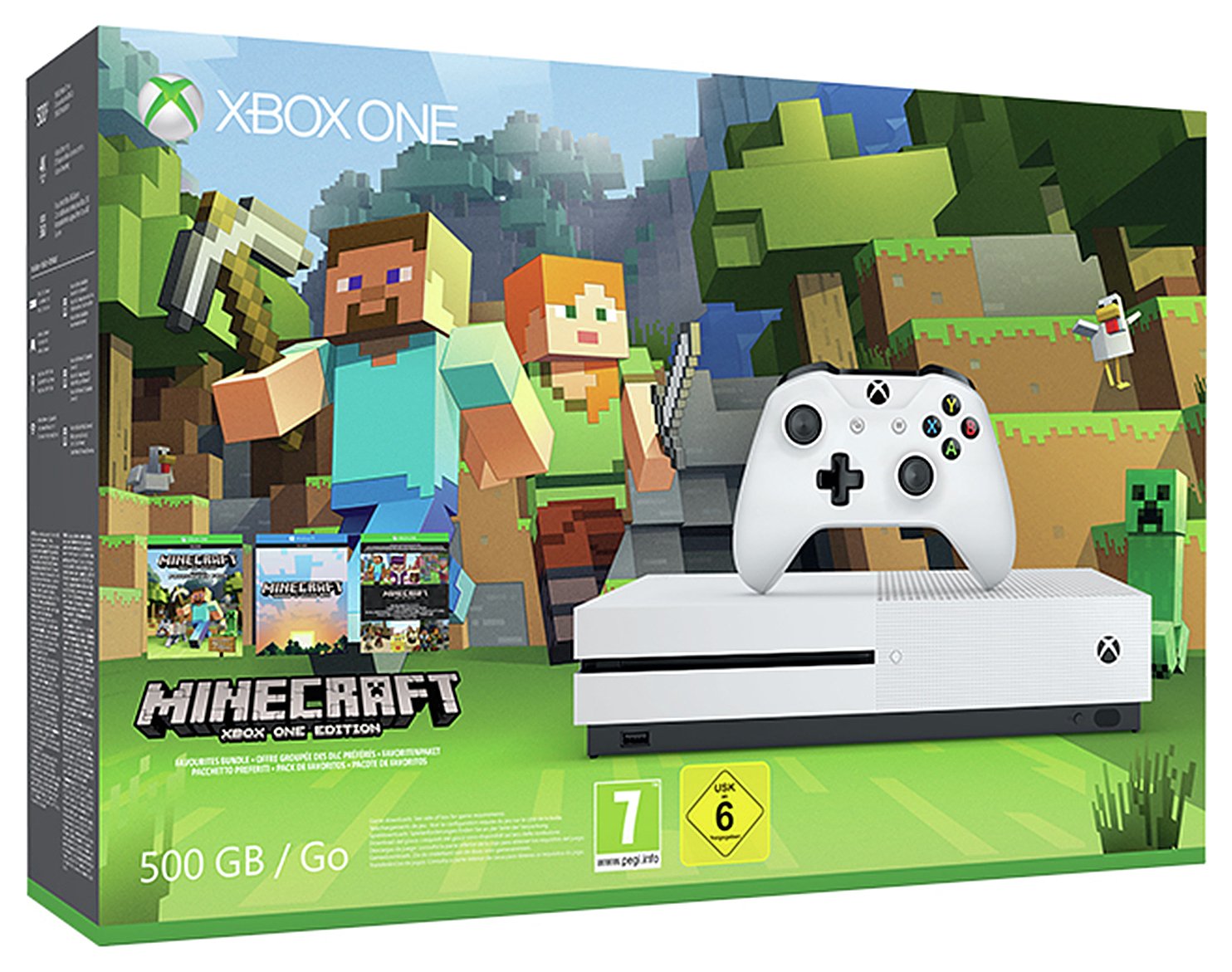 Release date: 21 October 2016. Own the Xbox One S Minecraft Favourites Bundle (500GB), featuring everything you need to build, survive & explore; Get full game downloads of Minecraft for Xbox One & Windows 10, plus thirteen fabulous, community-favourite...
---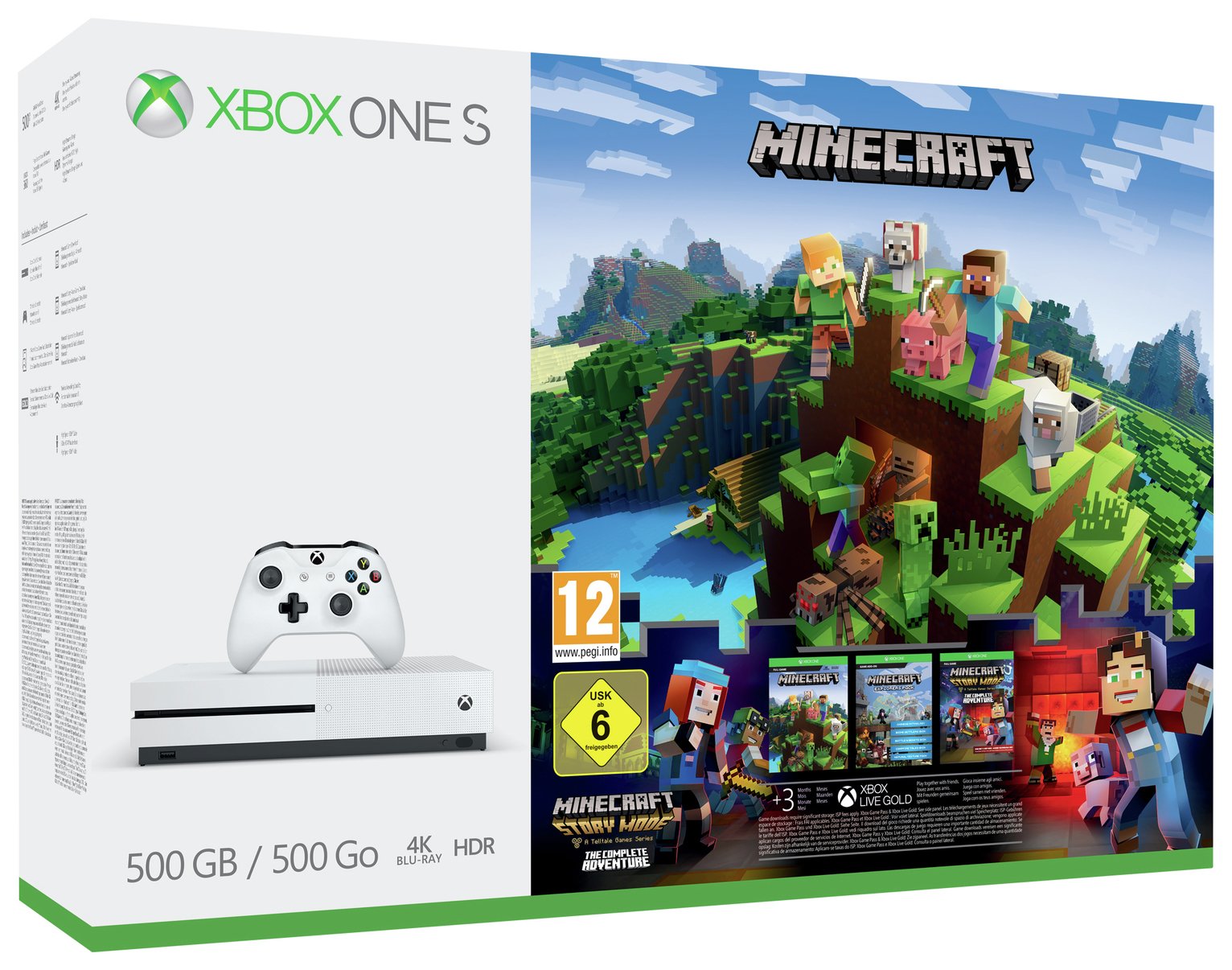 Own the Xbox One S Minecraft Complete Adventure Bundle (500GB) & be part of a worldwide phenomenon. The bundle features a full-game download of Minecraft plus the Explorers Pack, Minecraft: Story Mode ; The Complete Adventure & a wireless controller....
---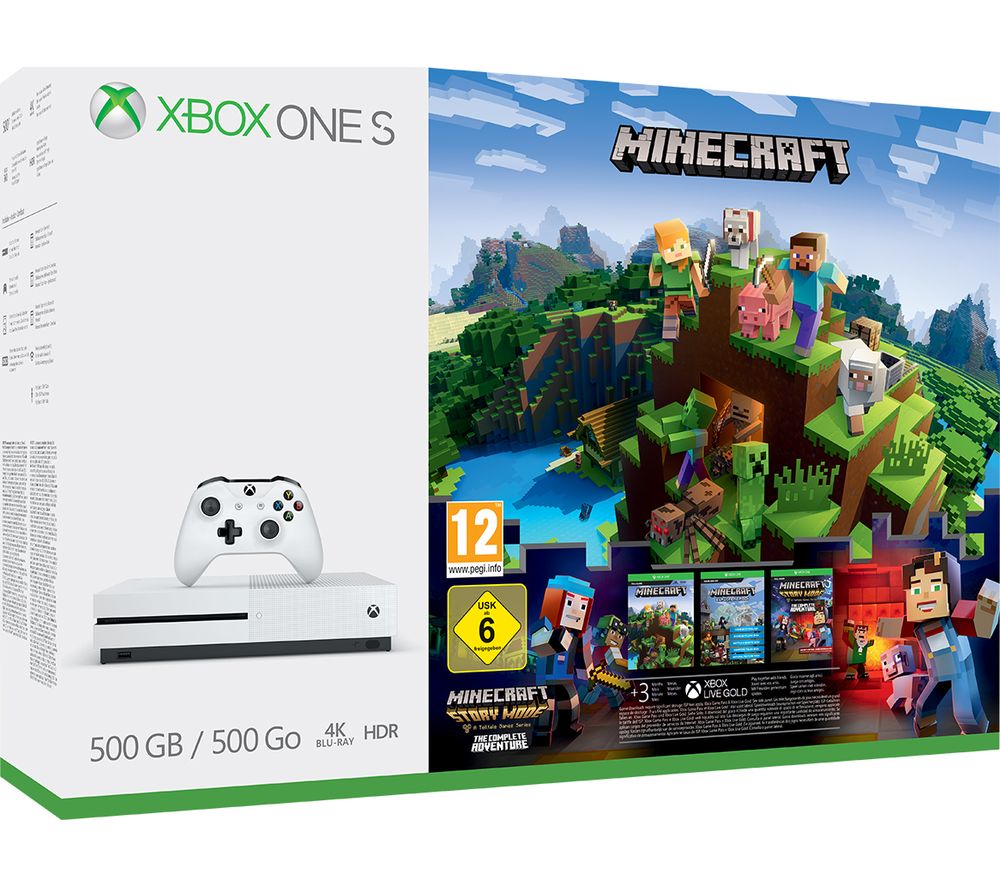 Top features: - 40% smaller console with HDR technology - Games look better than ever - 4K Ultra HD content from Netflix & Amazon Video - Minecraft lets you create new and exciting worlds40% smaller consoleThe Xbox One S is an enhanced Xbox console 40%...
---
---