Save money
by comparing
Over 426,000 products and growing
Tiger and Bunny: The Beginning - Collectors Edition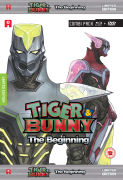 The metropolis of Sternbild is protected by a range of superheroes, competing on live TV for the title of King of Heroes. The oldest and least cool of them is the middle-aged widower Wild Tiger, who leads his non-hero life as Kotetsu Kaburagi. During a battle with gangsters, a new hero shows up; this is the handsome Barnaby Brooks, who has the same powers as Kotetsu but far more star presence. To Kotetsu's dismay, his commercial sponsor is bought out and his new boss insists he becomes Barnaby's sidekick. Burning with resentment, Kotetsu gives Barnaby the unflattering nickname of "Bunny." Can this quarrelling pair work together to fight crime? Contents: Collectors packaging containing both the DVD and Blu-Ray versions of the film. Contains 40 page art booklet too with work from the series! Video extras TBC pending licensor approval. Cast and Crew: Directed by Yoshitomo YONETANI (The Big O, Samurai Champloo, Betterman) Animated by Sunrise (Cowboy Bebop, Code Geass, Escaflowne) Awards and Reviews: "Tiger & Bunny: The Beginning is a hugely entertaining movie." – UK-Anime.net "It's a fun chance to dive back into the colorful superhero world of Tiger & Bunny, and I'll be damned if I didn't have a good time." – Japanator
Price: £13.99 from Zavvi
Related Products
---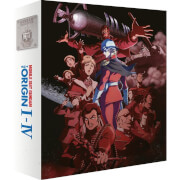 What was the tragedy that decided the fates of Char Aznable, the man later nicknamed the "Red Comet" as an ace pilot of the Zeon forces, and his sister Sayla Mass? The two siblings' journeys, brought on by the sudden death of their father Zeon...
---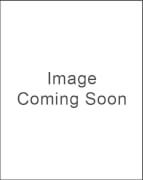 LUPIN IS BACK AND THIS TIME HE'S...MARRIED?! There's a message from Lupin the Third, but this time, he's not announcing a heist. Instead, it's an invitation to his wedding. He is marrying the young and famous tabloid queen, Rebecca of the wealthy Rosselini...
---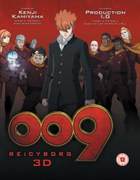 Many years ago, nine humans were captured and transformed into cyborgs for the purposes of becoming agents of evil. Instead, they rebelled, becoming champions of justice anytime the earth was in need. Now, in a post-9/11 world, the meaning of justice...
---
---