Price search results for Infernal Affairs Trilogy (product no longer available)
---
Related Products
---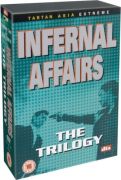 Spanning ten years, and likened to the Godfather trilogy, this is the Gangster epic of our time. Presented here for the first time in its entirety, this is Infernal Affairs as it was meant to be seen.Infernal AffairsMing and Yan are undercover agents...
---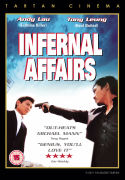 Ming (Andy Lau) and Tan (Tony Leung) lead parallel lives: Ming is a Triad mole in the police department; Yan is a police stooge in mob boss Sam's (Eric Tsang) Triad Gang. Both men have a desire to put their false lives behind them and to take their rightful...
---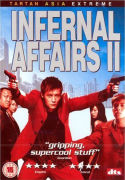 In this prequel to Mou gaan dou (2002), Chan Wing Yan has just become an undercover cop in the triads while Lau Kin Ming joins the police force. Both the triads and the police find an enemy in a rival crime boss.
---
---