Save money
by comparing
Over 426,000 products and growing
CANON EOS 1300D DSLR Camera - Black, Body Only, Black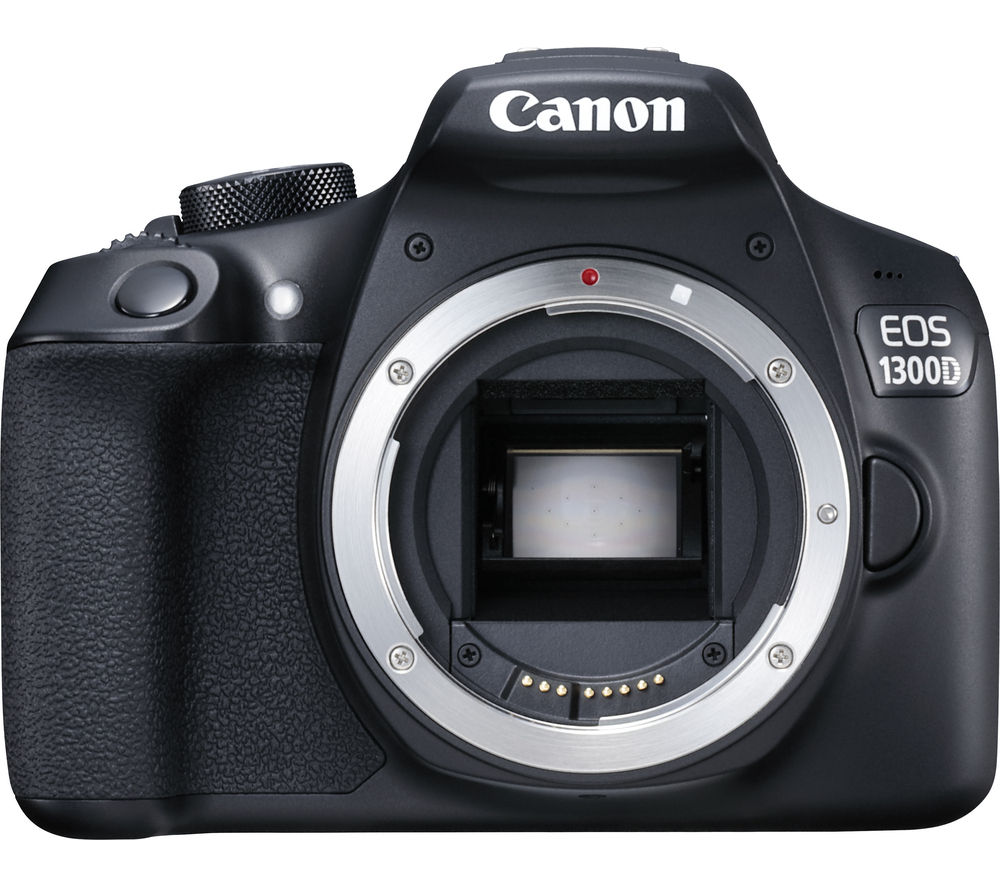 Top features:- Powerful 18 megapixel sensor lets you capture life's special moments- WiFi connectivity for uploading your shots directly to online sites- Bright optical viewfinder and LCD screen help you frame more precisely- Adjustable focus and creative effects give you more control over each shot- Record Full HD movies using your DSLRCapture the special moments in lifeUpdating the successful EOS 1200D, the Canon EOS 1300D DSLR Camera features many of the same features - but with an improved processor and the addition of WiFi, you can share images immediately after taking them. An 18 megapixel APS-C CMOS sensor works in conjunction with the improved DIGIC 4+ processing engine for sharp and accurate shooting.WiFi connectivityThe 1300D features on-board WiFi that allows you to connect your camera to a compatible smart device using the Canon Camera Connect app. This lets you instantly review your shots for easy sharing without having to wait to get home and connect to a computer.WiFi connectivity means that even if you're on the other side of the world, you can share memories and moments with loved ones in seconds wherever you're connected.Bright optical viewfinder and LCD screenTaking beautiful portraits, stunning landscapes, dramatic close-ups and special moments has never been easier. The EOS 1300D has been designed to be quick, simple and fun to use, with effortless operability and flawless functionality.A bright optical viewfinder shows the world in true-to-life detail while the Scene Intelligent Auto mode ensures each composition is captured with the right combination of settings, giving you more time to frame the scene and capture your creative vision. A built-in Feature Guide explains the features and functions of the 1300D - you'll be snapping striking photos in no time.Adjustable focus and creative effectsUse the camera's auto and manual focusing to take control of the creativity, with 9-point focusing system reaching the whole subject area. Draw attention to the subject by playing with the depth of field, and shoot with a shallow-focus for other effects. Take creative control and shooting the moment with your own stamp. Each mode has been tailor-made for different themes, allowing you to experiment easily.Continuous shooting mode can fire a rapid burst of images at 3 frames per second. This is ideal for shooting those fast-moving moments that may escape the frame.Record Full HD moviesThe Canon EOS 1300D interchangeable camera features Full HD movie capabilities. Tell the story in an HD video clip which you can watch back on a large screen TV. A Video Snapshot mode allows you to capture short 2, 4 or 8 second video clips before stitching them together in a fun and enjoyable sequence.Make sure you've got enough memoryIt's important to have the right memory card for your camera - it will determine how fast images are saved and uploaded. If you're shooting HD videos next to high resolution images, choose a high performance memory card to get the best out of your photography. It'll help ensure the best continuous shooting speed and high quality data capture.
Price: £199.97 from Currys
Related Products
---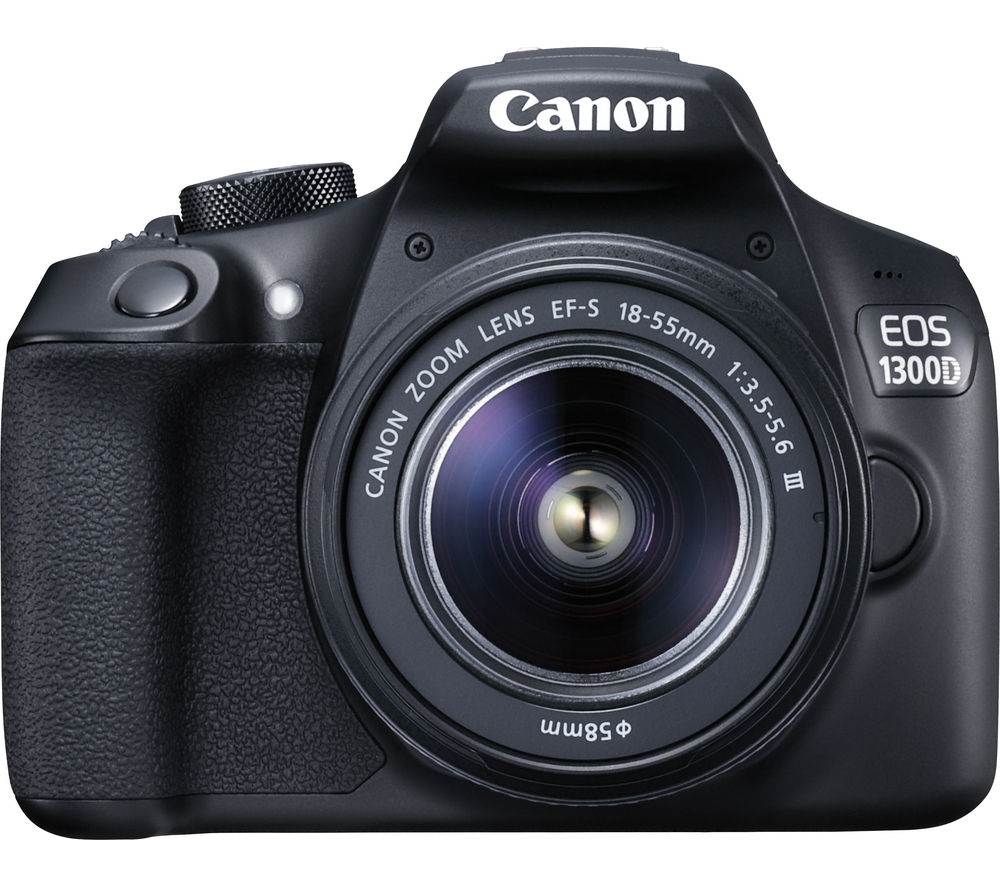 Top features:- Instantly share images with WiFi connectivity - Capture with ease thanks to simple functionality - Auto and manual focusing makes taking the perfect photo simple - Record Full HD movies and watch back on a TV Instantly share At its core,...
---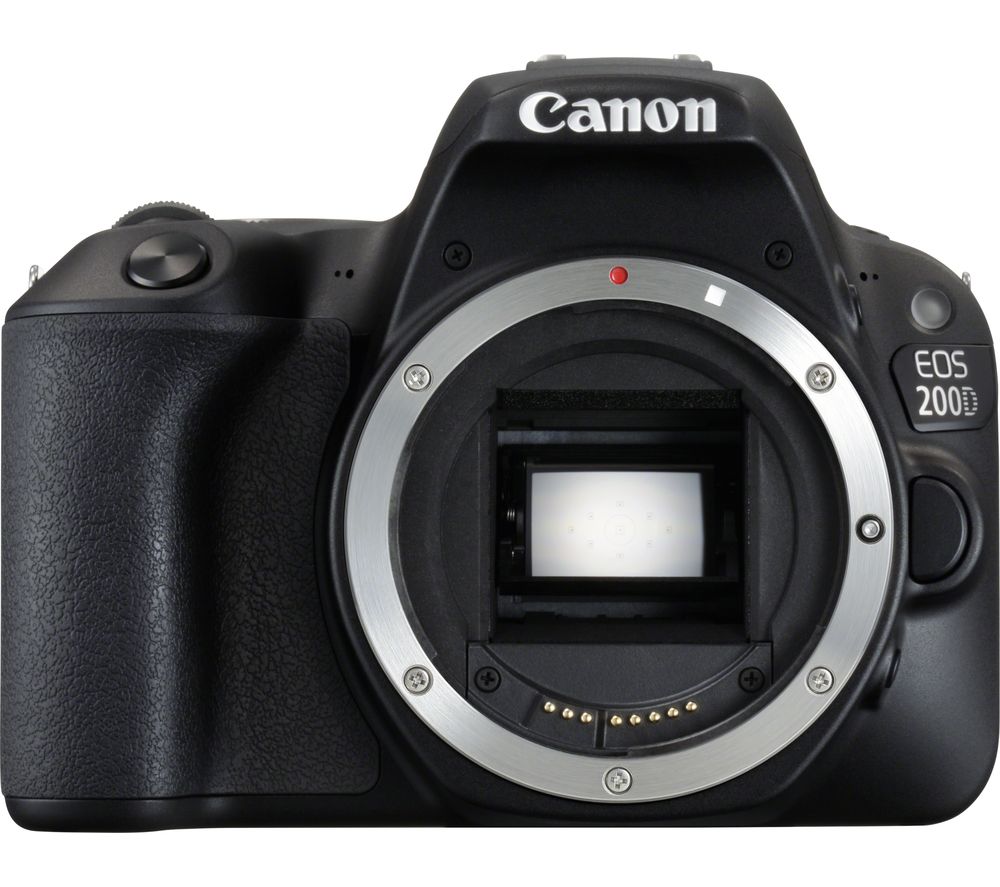 Top features: - Superb image quality and user-friendly design is ideal for beginners - Shoot Full HD movies or impressive time lapse of events - Share your images wirelessly with built-in WiFi and Bluetooth Superb image quality The ideal introduction...
---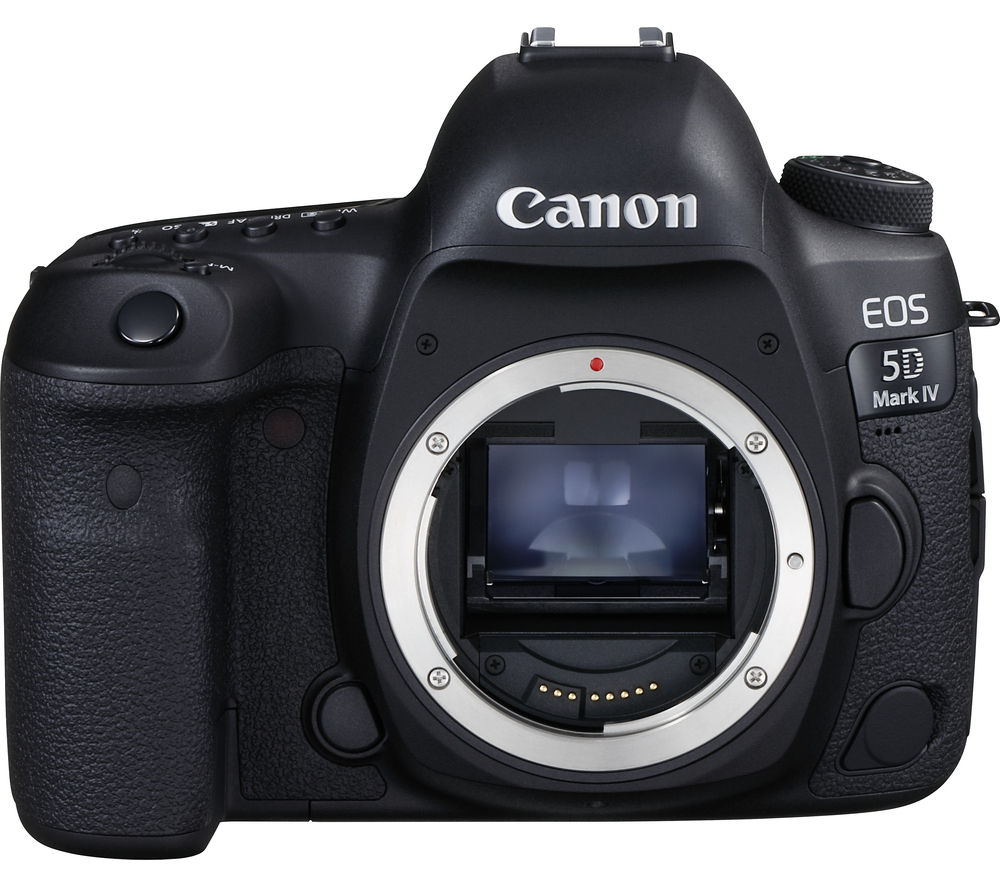 Top features: - Full frame CMOS sensor for vivid image capture - Prioritise focus with 61 AF points and 7 fps - Capture cinematic footage at 4K Ultra HD Full frame CMOS sensor With a massive 30 megapixel resolution and a full frame CMOS sensor, the Canon...
---
---