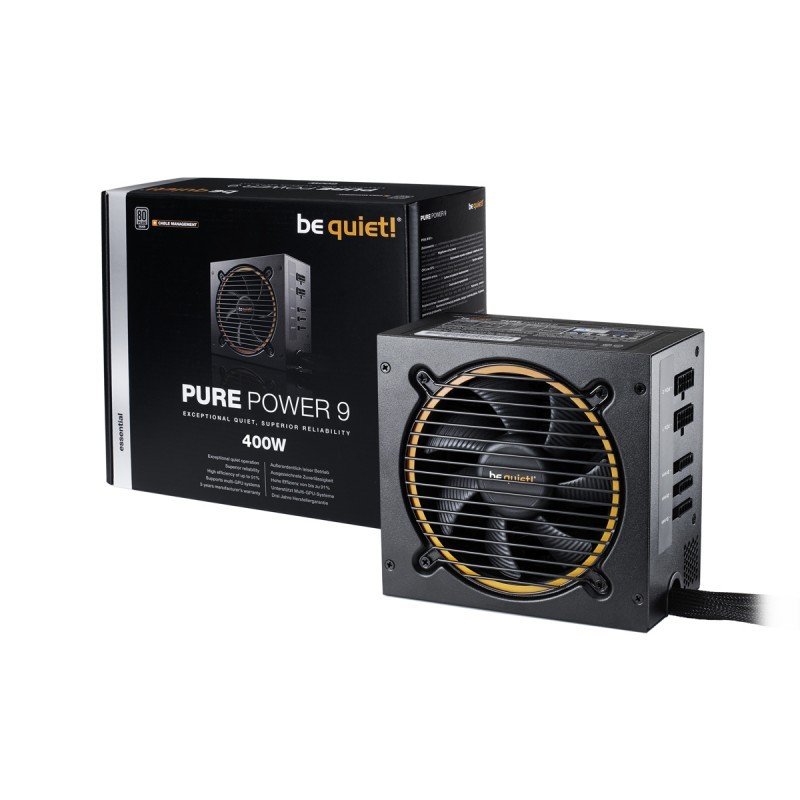 Be Quiet! 400W PSU BN276
PURE POWER 10 | 400W CM Exceptionally Quiet, Superior Reliability, Great Value The Pure Power 10 PSU series stands for peerless dependability and best-in-class features. Whether you are assembling a very quiet system, upgrading an existing PC, building a multimedia or a multi-GPU gaming system, your build will benefit from this PSU series. It simply has the best combination of features, performance and quality at very popular price. 400 Watts of continuous power and two 12V-rails ensure rock-solid voltage stability for powerful multi-GPU systems 80PLUS® Silver certification and up to 91% power conversion efficiency Exceptionally quiet operation is achieved by an array of careful enhancements, including the use of a silence-optimized 120mm be quiet! fan Stable operation thanks to DC-to-DC power conversion technology Modular cable management with high-quality flat cables for PCIe connectors and drives Product conception, design and quality control in Germany Applications Gaming with multi-GPU capability Silent PC builds Quiet multimedia and home theater systems Feature Details Engineering Two independent 12V-rails improve power signal stability Active Clamp and Synchronous Rectifier (SR) technology produces very stable operation DC-to-DC conversion for even tighter voltage regulation under heavy cross-loading conditions Two PCI express connectors for multi-GPU system configurations Full suite of top safety protections defends against over-currents, over- and under-voltages, short circuits, overheating and overloads Modular cable management simplifies component installation and reduces annoying clutter Fixed 24-pin and P8 cables with high-quality single layer sleeve Easy-to-use flat drives and PCIe cables offer more space for installation All-in-one cable with convenient easy-plug HDD connector Energy Efficiency 80PLUS® Silver certification means very high operating efficiency for its class of up to 91% High efficiency means cost savings, less wasted heat and an overall quieter operation Standby drain of less than 0.11 watts Meets Energy Star 6.0 guidelines Fulfills ErP 2014 guidelines Zero Load design supports Intel's Deep Power Down C6/C7 mode Exceptionally Quiet Operation High-quality 120mm be quiet! fan is thermally controlled and optimally governed to strike the best balance between effective cooling and deep quietness Airflow-optimized fan blades reduce turbulence, enabling a best-in-class quiet function with excellent airflow High efficiency design produces low operating temperatures Outstanding Service and Support 3-year manufacturer's warranty Quick support is available via our international hotline, Mondays to Fridays from 9:00am to 5:30pm CET: +49 (0) 40-736 76 86 – 98
Price: £53.49 from Ebuyer
Stockist
Catalogue Product Name
Price
£53.49
Visit Store
Related Products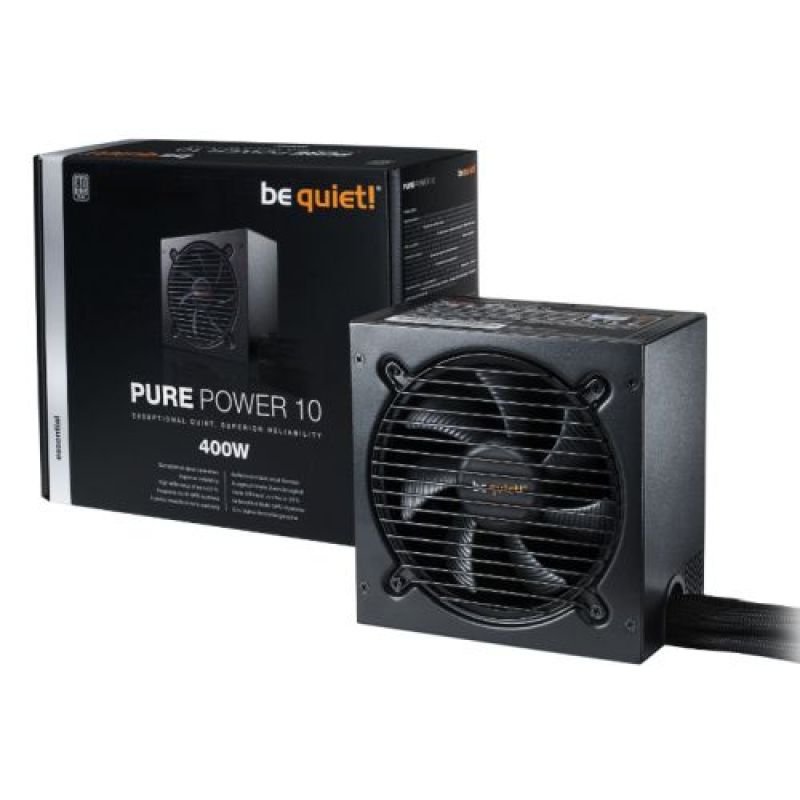 Product Overview PURE POWER 10 | 400W Art.No. BN272 Compare Exceptionally Quiet, Superior Reliability, Great Value The Pure Power 10 PSU series stands for peerless dependability and best-in-class features. Whether you are assembling a very...
---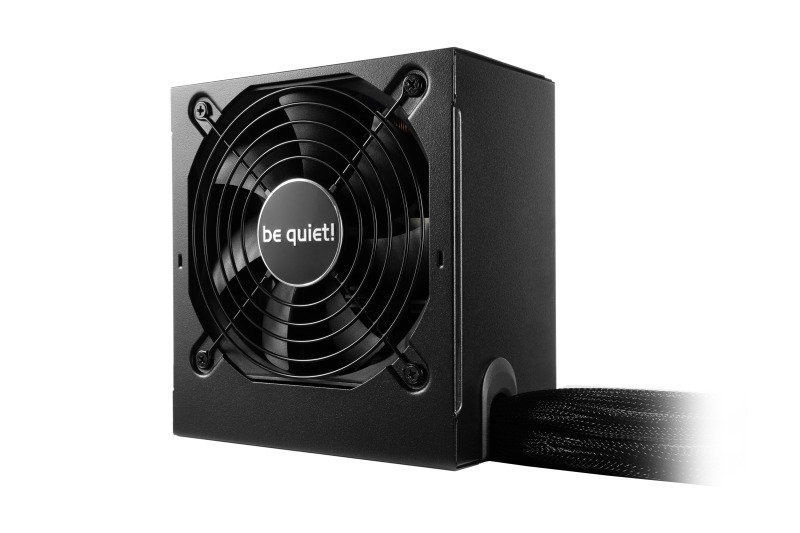 Attained by using a high-quality fan System Power 9 400W is equipped with a temperature-controlled 120mm fan. It provides you with the low noise operation that be quiet! is famous for, built into an entry-level system. Advanced reliability...
---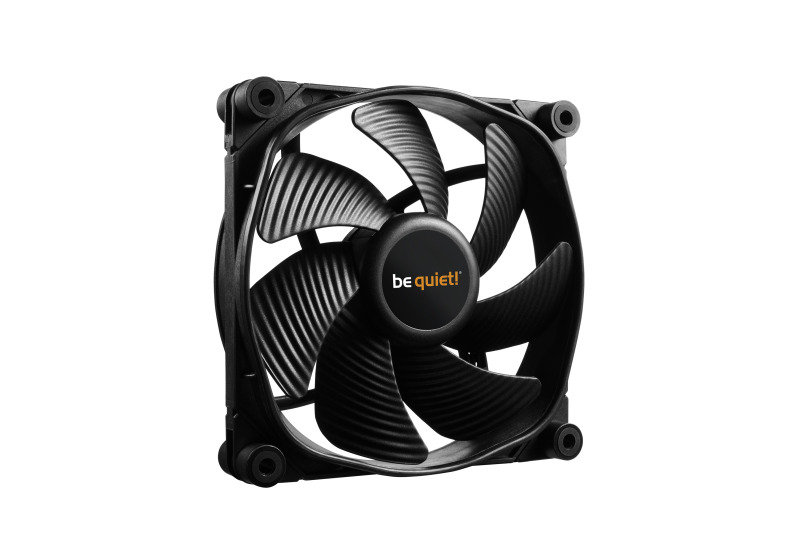 High quality 6-pole fan motor Durable fluid dynamic bearing Unique airflow-optimized fan blades Rubberized fan frame with funnel-shaped air inlets Three years warranty be quiet! Silent Wings 3: Case fan of superlatives Even the design of the black fan...
---
---