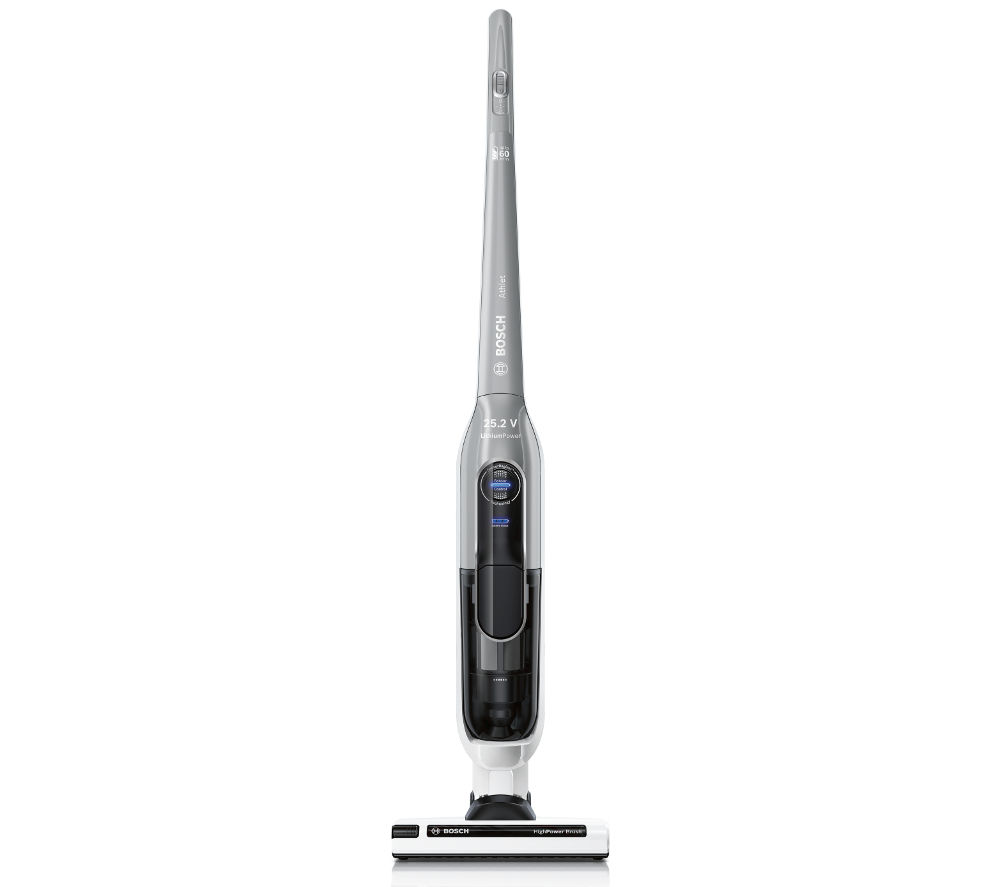 BOSCH Athlet BCH6ATH1GB Cordless Vacuum Cleaner - Silver & Black, Silver
Quick jobs to full spring cleans are made quick and easy with the Bosch Athlet BCH6ATH1GB Cordless Vacuum Cleaner.Cordless designConveniently cordless, there's no wires trailing behind for you to worry about, giving you complete flexibility to reach under and around furniture, and move between rooms.The AllFloor HighPower Brush delivers excellent results across all types of flooring.Recharge and goCharging is quick and easy, taking six hours for a full charge, or just three hours to reach around 80% charge for when you're in a hurry.Powerful performanceSensorBagless Technology delivers an outstanding level of cleaning performance and keeps maintenance to a minimum. The washable filters last as long as the appliance itself, meaning there's no follow-up costs associated to the Athlet BCH6ATH1GB.When you require that extra cleaning power the Athlet BCH6ATH1GB delivers with three performance levels including a Turbo level for getting those difficult cleaning jobs done faster.Smart designA lightweight, compact design makes the Athlet BCH6ATH1GB easy to use, store and clean.The included accessory kit provides all the specialist tools you need to clean upholstery and to tackle every corner of your home.Find the best vacuum accessories Clean even more surfaces throughout your home with a tool kit for your vacuum cleaner, or choose from one of the specialised floorheads in our range.Cleaning is a breeze with the Bosch Athlet BCH6ATH1GB Cordless Vacuum Cleaner.
Price: £249.99 from Currys
Stockist
Catalogue Product Name
Price
£249.99
Visit Store
Related Products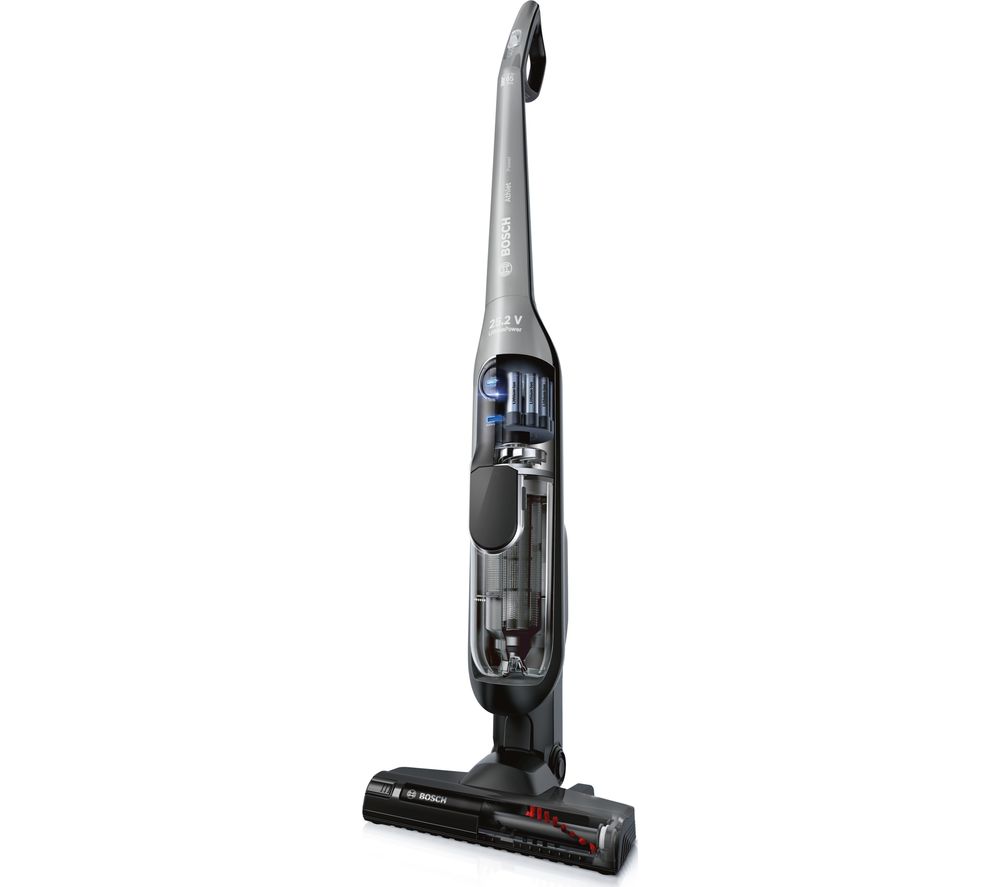 Top features: - Cordless cleaning for complete flexibility - SensorBagless technology for powerful, quiet performance - AllFloor HighPower Brush for cleaning your whole home Cordless cleaningFree from cables, you can enjoy maximum cleaning flexibility...
---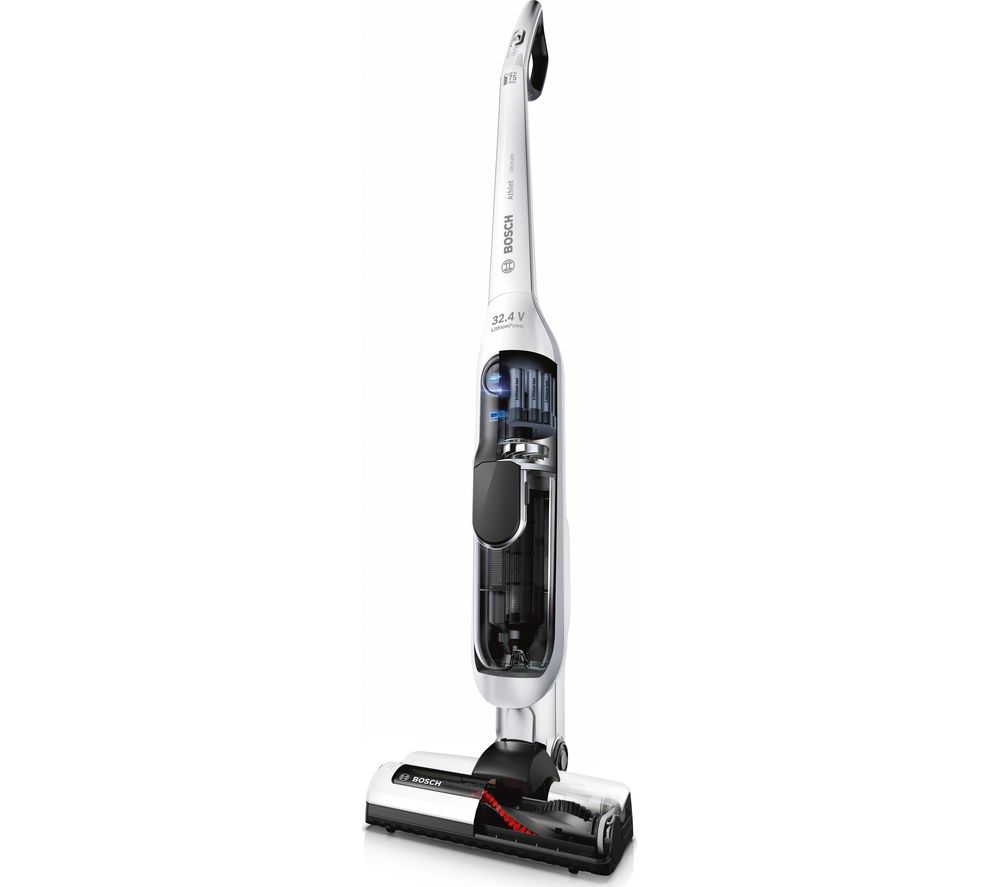 Top features:- Powerful suction makes cleaning a breeze - Lasting, high-tech filter for reduced costs - Flexibility to reach hard corners Powerful suctionFrom spilled cereal to dust and cobwebs, the Bosch Athlet Ultimate BCH732KTGB Cordless Vacuum Cleaner...
---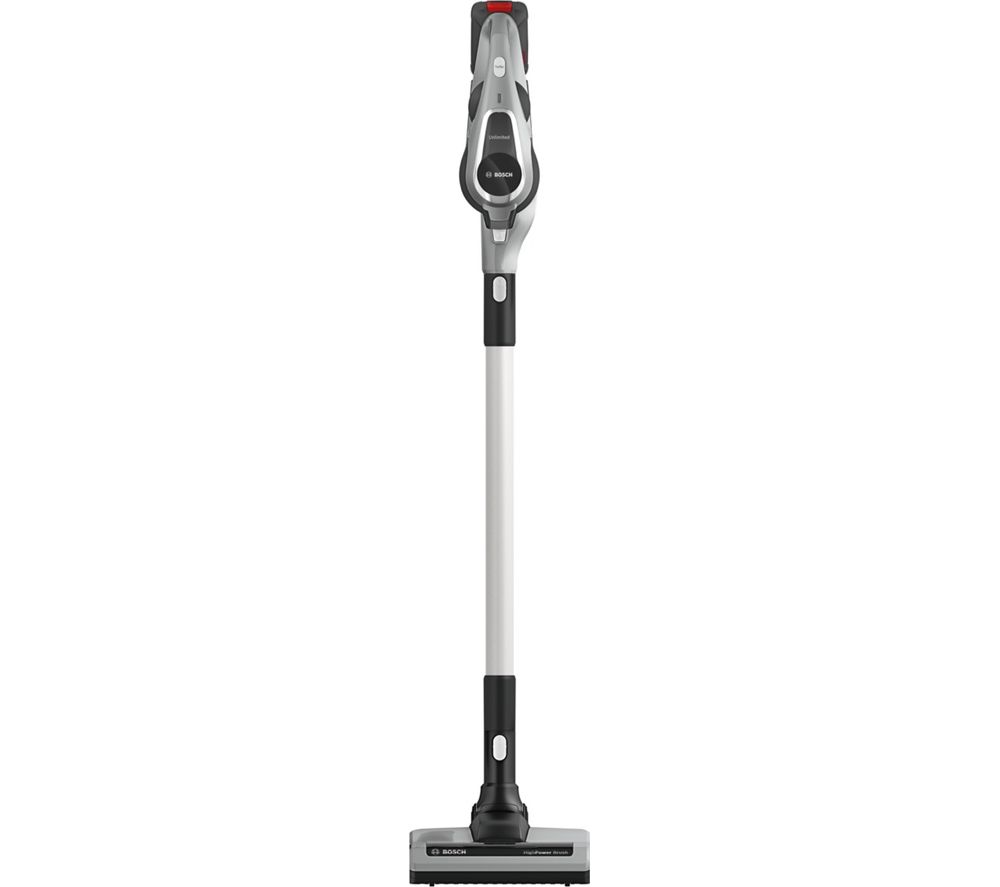 Top features:- Continuous run time for non-stop vacuuming - Easy to clean and maintain for maximum efficiency - Clean all types of flooring with one versatile vacuum - Smart storage with the docking station Continuous run timeGet more of your home cleaned...
---
---