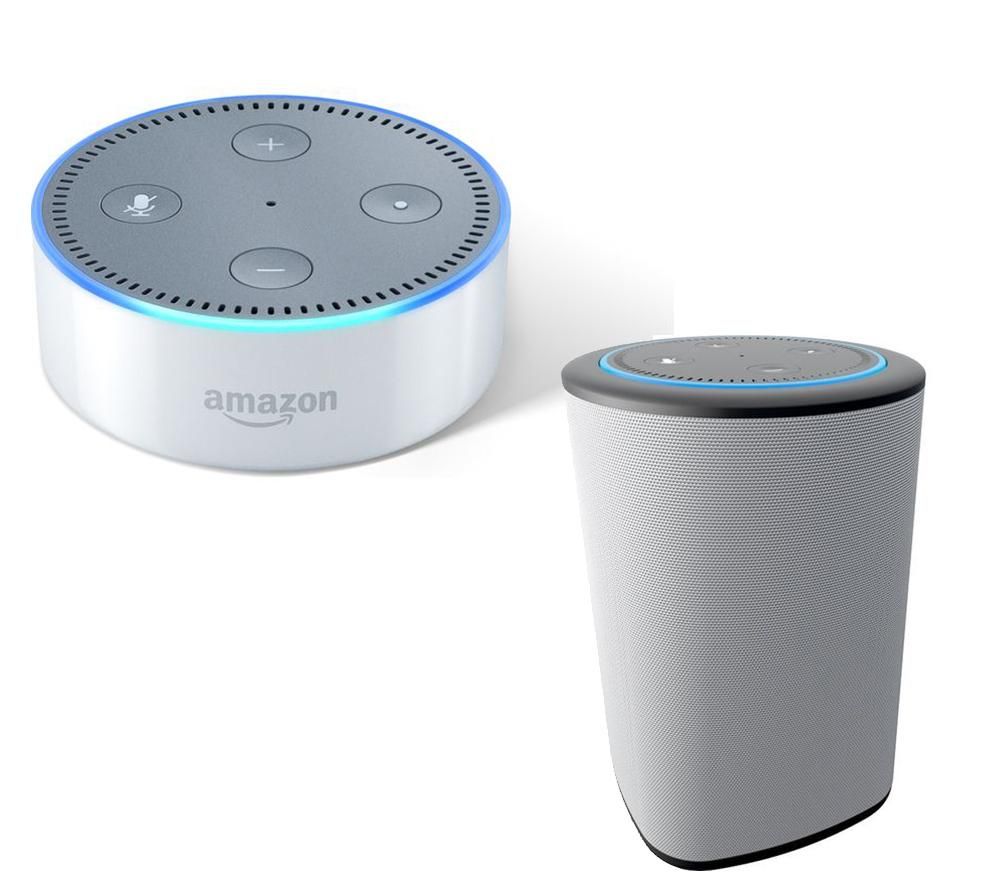 AMAZON Echo Dot & Vaux Speaker Bundle
Enjoy even better sound from your Echo with the Amazon Echo Dot & Vaux Speaker Bundle. Your Echo lets you search for answers for questions and take control of your smart home, whilst the Vaux Speaker helps to improve the sound from your Echo._____________________________________________________________Amazon Echo Dot - WhiteAmazon Echo Dot is a hands-free speaker that allows you to take control using just your voice. Connecting to devices using your home WiFi and Bluetooth, the device allows you hands-free convenience as it can hear you from across the room. Even when the environment is noisy, the seven microphones and beam-forming technology lets it pick up on your voice using the far-field voice recognition.Amazon Echo Dot features built-in speaker, and can also connect to your speakers or headphones over Bluetooth or through a 3.5 mm audio cable to deliver stereo sound to the speakers you choose.Alexa is the brain at the heart of Amazon Echo Dot, and updates through the cloud. It is continually learning, as well as adding new functions and skills. The more you use the Amazon Echo Dot, the more it will adapt to you, learning your speech patterns, personal preferences and vocabulary.Using your voice, you can request information from the device to make your life easier. Amazon Echo Dot can answer questions, read audiobooks and news reports, provide traffic and weather reports, give information on local businesses, provide sport scores and schedules, and much more.It can also do so much more to make your life easier when you enable skills. For example, why not order a takeaway from Just Eat or check train times on National Rail? There's many more to discover in the Alexa app. New skills are being added all the time.With Amazon Echo Dot you can quickly and easily adjust other smart technology around your home. Compatible with WeMo, Philips Hue, Hive, Netatmo and more, the device allows you to control lights, switches, thermostats and more using your voice_____________________________________________________________Ninety7 Vaux Speaker for Amazon Echo Dot - GreyBoost the performance of your Amazon Echo Dot speaker with the Ninety7 Vaux Speaker for Amazon Echo Dot. It also has a 3.5 mm jack input so you can plug in a smartphone or tablet and use as a portable speaker.Take your Echo Dot smart home speaker with you around the house, as the Vaux provides up to six-hours of battery life for cordless control of your home.The Vaux speaker doesn't just compliment your Echo Dot with its performance - it also looks the part with a stylish design that fits any environment, whether it's your home or office.
Price: £89.00 from Currys
Stockist
Catalogue Product Name
Price
£89.00
Visit Store
Related Products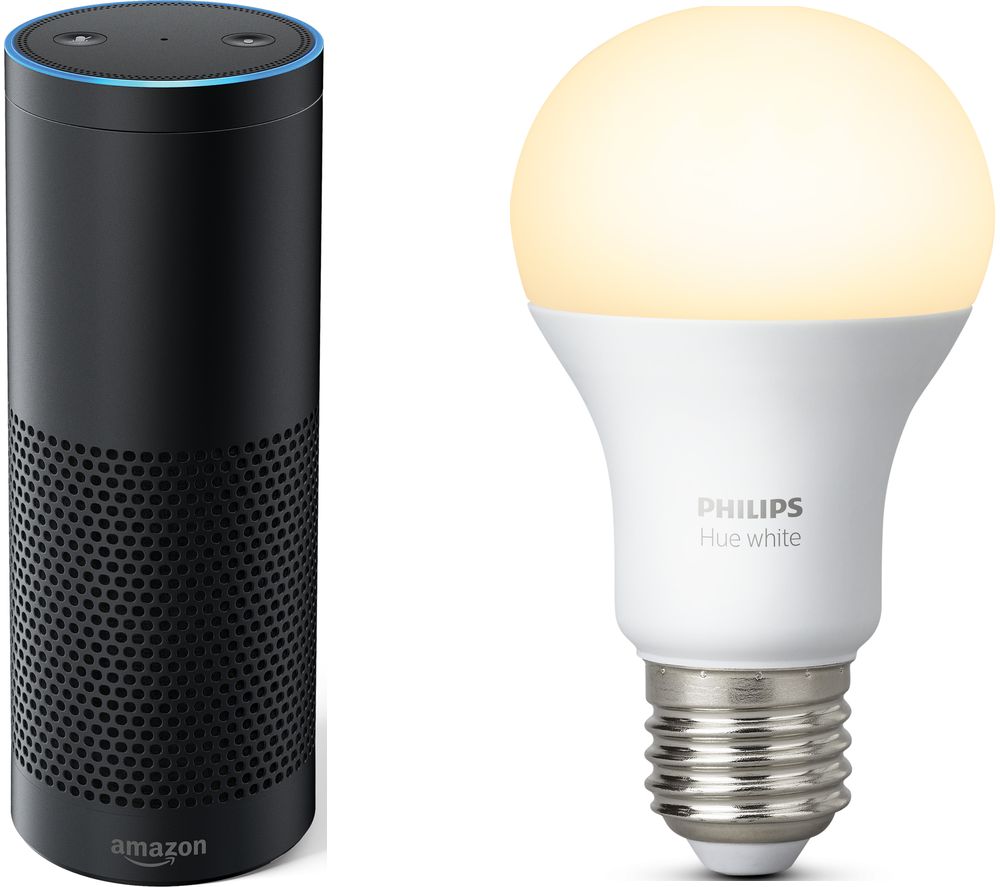 Control your smart home gadgets using voice recognition, stream music from your favourite music accounts, and set the mood with this Amazon Echo Plus & Wireless Bulb Bundle.___________________________________ AmazonEcho Plus - BlackThe Amazon Echo Plus...
---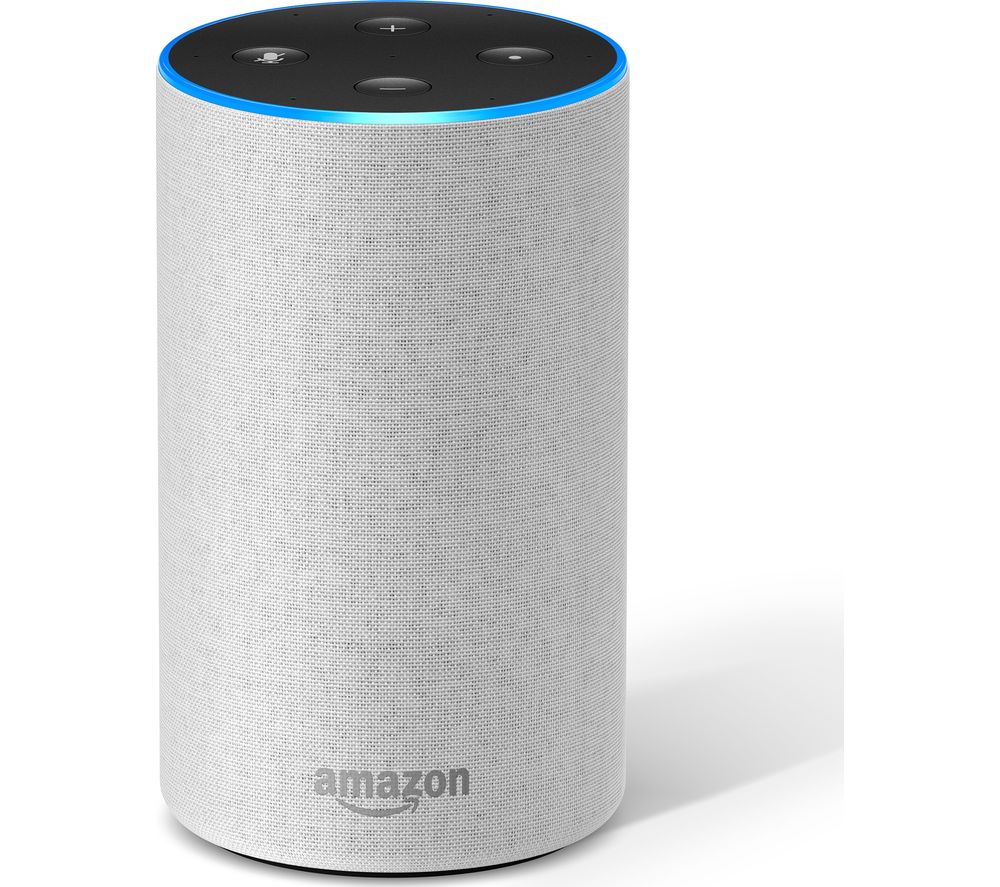 Top features: - Voice-controlled speaker for effortless access to music and more - Immersive audio to bring your music to life - Voice-control your home for convenience and peace of mind - Hands-free calling and messaging for easy connections Voice-controlled...
---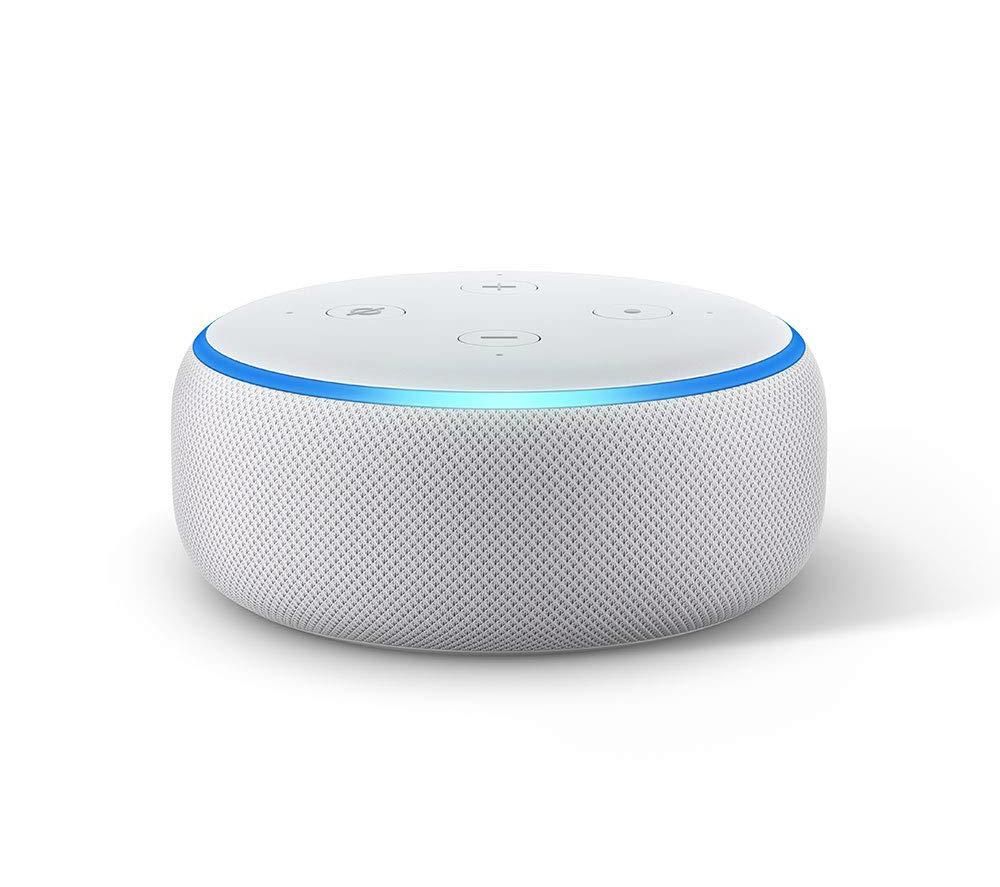 Top features: - New Echo Dot smart speaker helps out at home - Stream songs with simple voice commands - Switch on your smart home devices - Alexa's skills are just like apps New Echo Dot The Amazon Echo Dot voice-controlled smart speaker is even better...
---
---