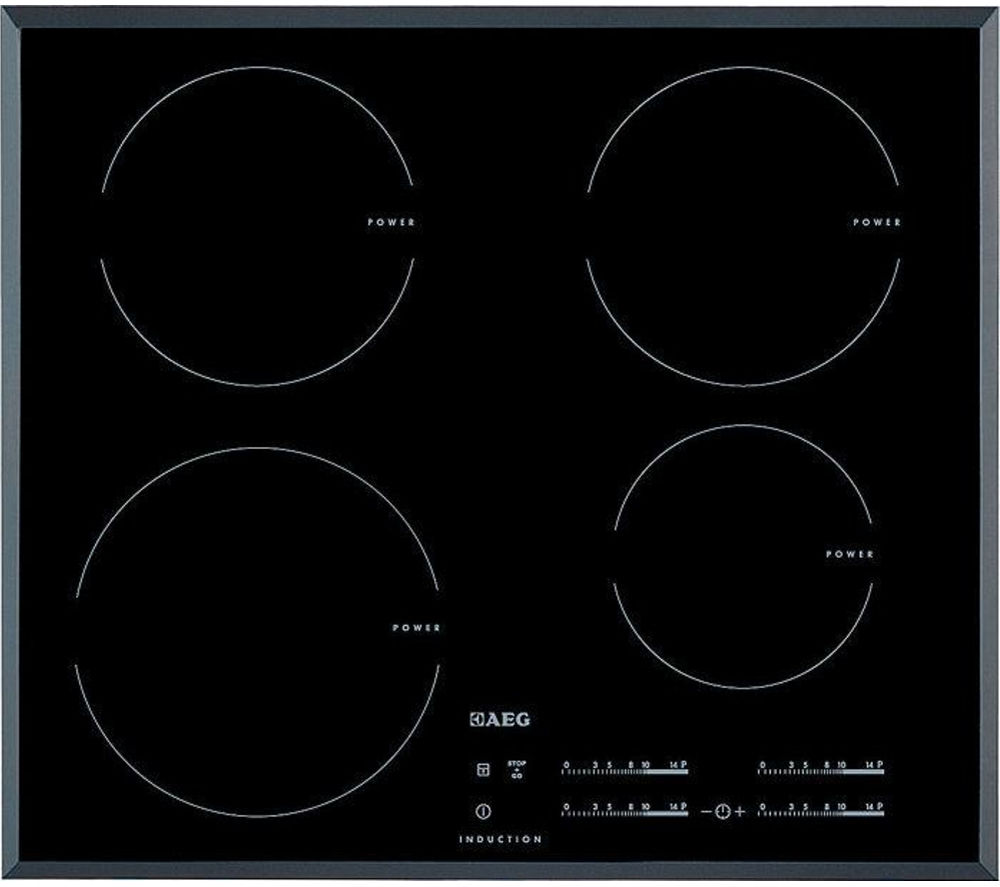 AEG OptiHeat HK654200FB Electric Induction Hob - Black, Black
Top features: - OptiHeat control for efficient cooking - Precise controls and control lock - Perfectly timed food with the included timers OptiHeat ControlOne of the quickest and most efficient ways to cook, induction cooking heats the pan and nothing else, so you spend less time cooking and help reduce your energy bill.The HK654200FB offers extra efficiency thanks to the OptiHeat Control which tracks the level of residual heat for each zone - it will let you know if the zone is still hot enough to cook with or keep food warm.Precise controlSensitive touch controls let you select the precise level you need for the best results, whether that's a low, gentle simmer for a pan of milk or an intense heat for pan-searing steak. Because it's induction, you'll notice the change in temperature immediately, meaning less time and energy is wasted.For safety in the kitchen, the HK654200FB features a control lock, which can be used to prevent young children turning on the controls or adjusting the controls during cooking.Perfectly timedTime your dishes perfectly thanks to the built-in minute minder and clear LED display, or alternatively use the CountUp Timer which starts at zero and keeps counting until you stop it to monitor how long dishes have been cooking.For those moments when you have to rush away from the cooker - the phone rings or the doorbell goes - the Stop & Go function reduces all the zones to a 'keep warm' setting to prevent pans boiling over or dishes getting burnt, and then remembers the previous setting when you return.___________________________________________ELECTRICAL INSTALLATION: This product requires professional installation to a dedicated cooker circuit (identified by a big red cooker switch) by a qualified installer, such as one of our Team Knowhow experts.
Price: £429.00 from Currys
Stockist
Catalogue Product Name
Price
£429.00
Visit Store
Related Products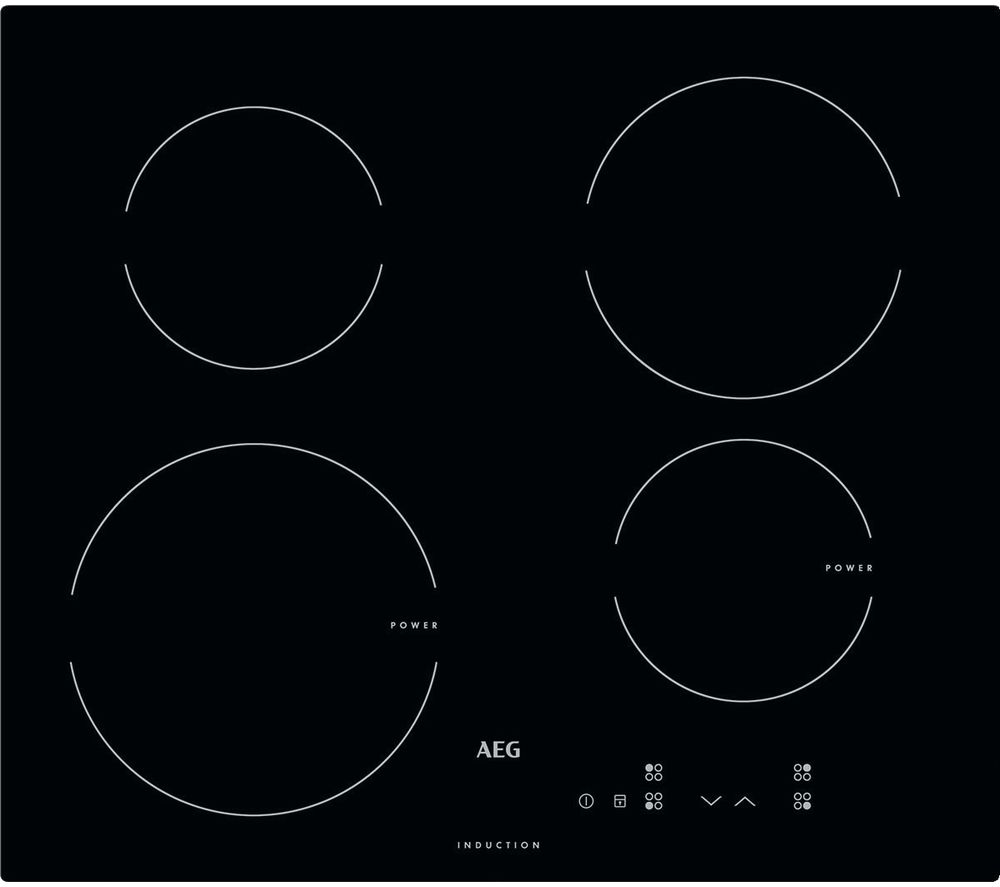 Top features:- Exact and instant temperature adjustment with touch controls - Induction heat offers efficient cooking options - Clean as you cook as the rest of the hob remains cool Exact and instant temperature adjustmentThe HK604200IB allows you to...
---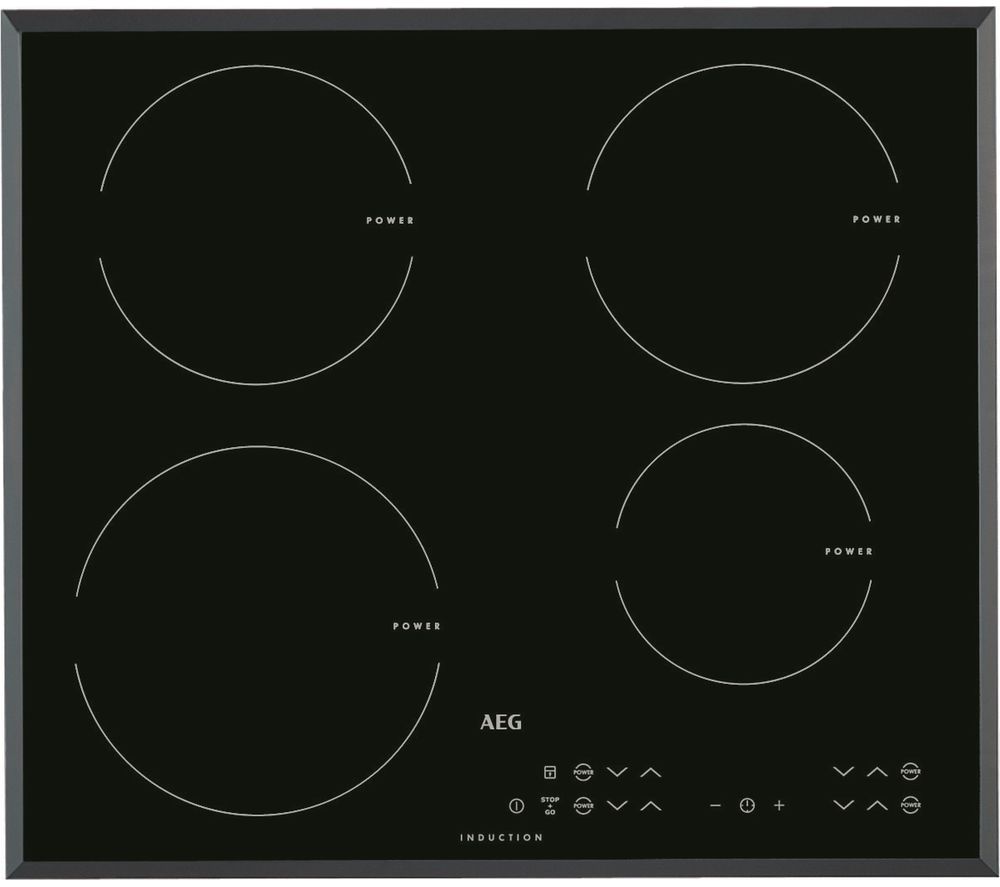 Top features: - Induction hob with touch controls which is simple to keep clean- Range of features which makes cooking simple- Key lock function helps keep your family safeInduction hobKeep your kitchen looking attractive with the attractive glass AEG...
---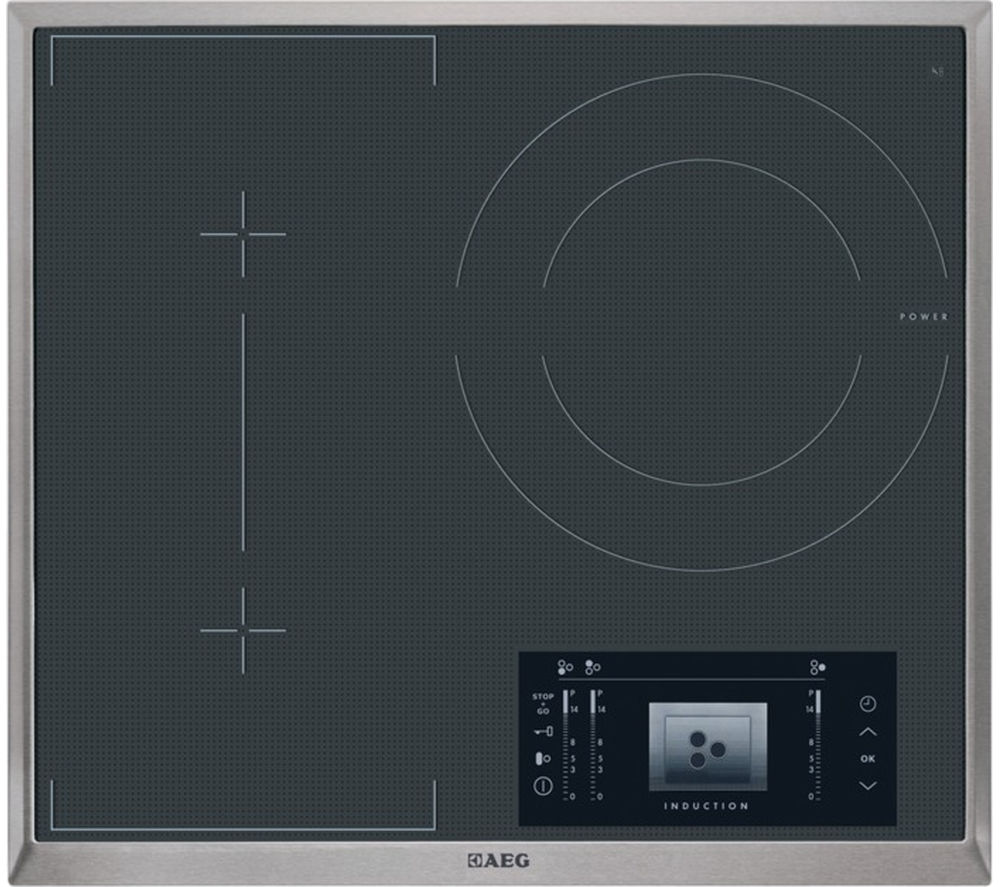 Instant, precise, controllable and stylish, the AEG HK683320XG Electric Induction Hob brings safe and flexible cooking to your kitchen.Induction heatingBy using an induction hob, cooking becomes a much safer process. It uses a magnetic field to heat the...
---
---