Save money
by comparing
Over 426,000 products and growing
AEG ABB68211AF Integrated Undercounter Freezer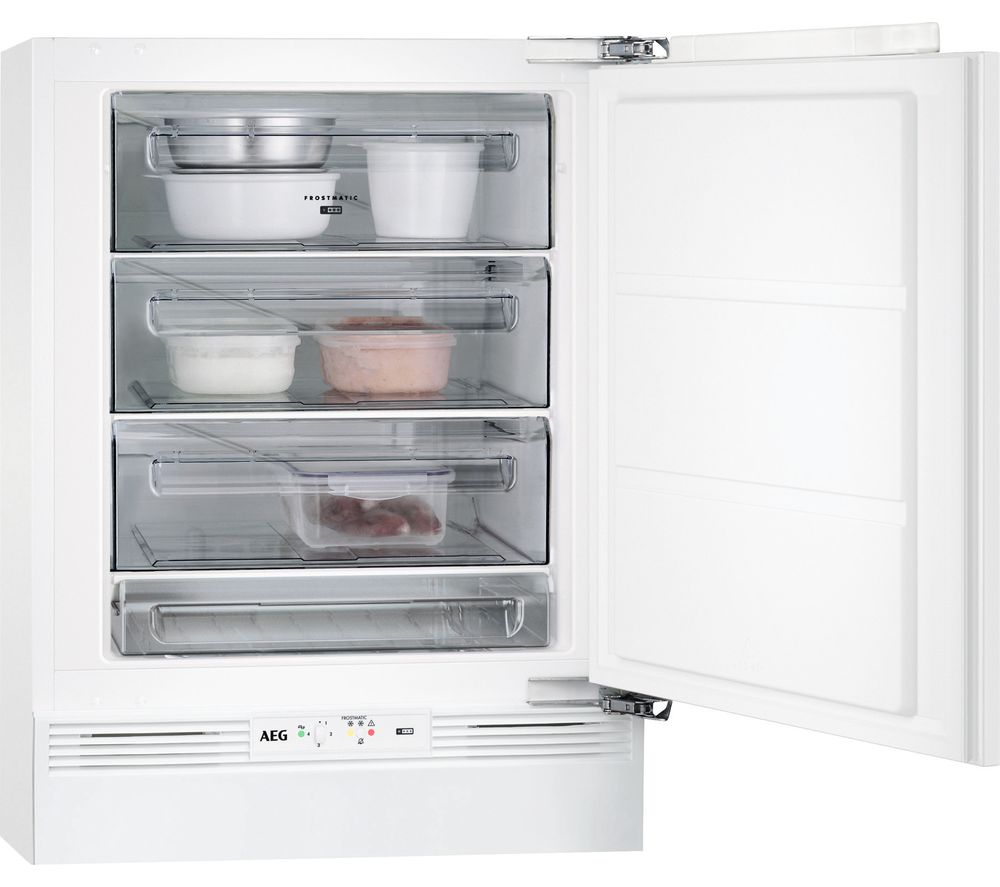 Top features:- Frostmatic function for rapid freezing of your groceries- Efficient freezing for up to one year- Audible and visual alarm for simple temperature monitoringFrostmatic functionIdeal when putting away the weekly shop, the Frostmatic function rapidly lowers the freezers temperature to quickly freeze fresh food, locking in flavours, nutrients, and textures.Efficient freezingWith safe and efficient freezing this AEG ABB68211AF Integrated Undercounter Freezer allows you to safely freeze fresh food and store frozen food long-term. Stock up for the winter and enjoy the same great taste when it's time to defrost your food.Audible and visual alarmThe audible and visual alarms will alert you when temperature levels rise too high, so you can ensure that your food is always kept at the perfect temperature.______________________________PLEASE NOTE:Use in outbuildings: This refrigerator is not designed to be used in an outbuilding - both your food and the appliance can be damaged. Do not use it in any unheated area.Reversible door hinges: This appliance has a reversible door. Contact the supplier directly to arrange door reversal - they will determine the cost of this service. Please don't select the door reversal service when adding this product to your basket.
Price: £968.00 from Currys
Related Products
---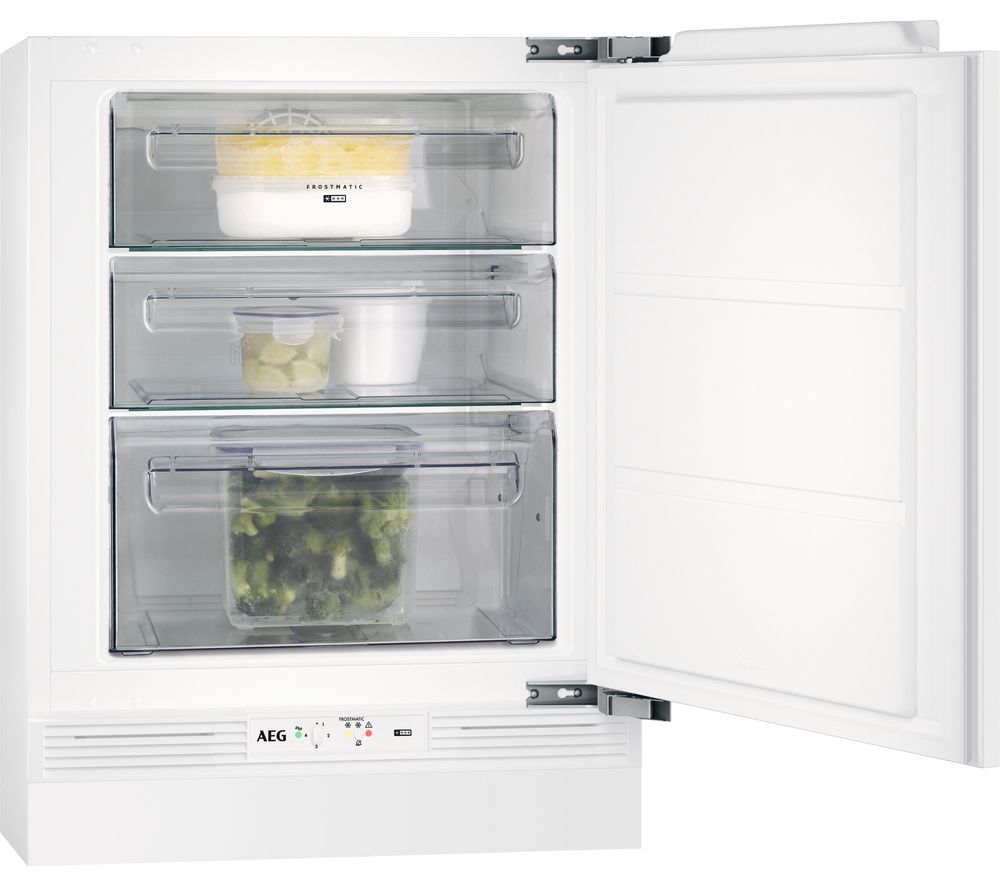 Top features: - Frostmatic feature keeps your food fresh and properly frozen - No frost freezer eliminates the need to manually defrost - Handy features with audible alarms and a reversible door Frostmatic feature Freeze fresh food as quickly as possible...
---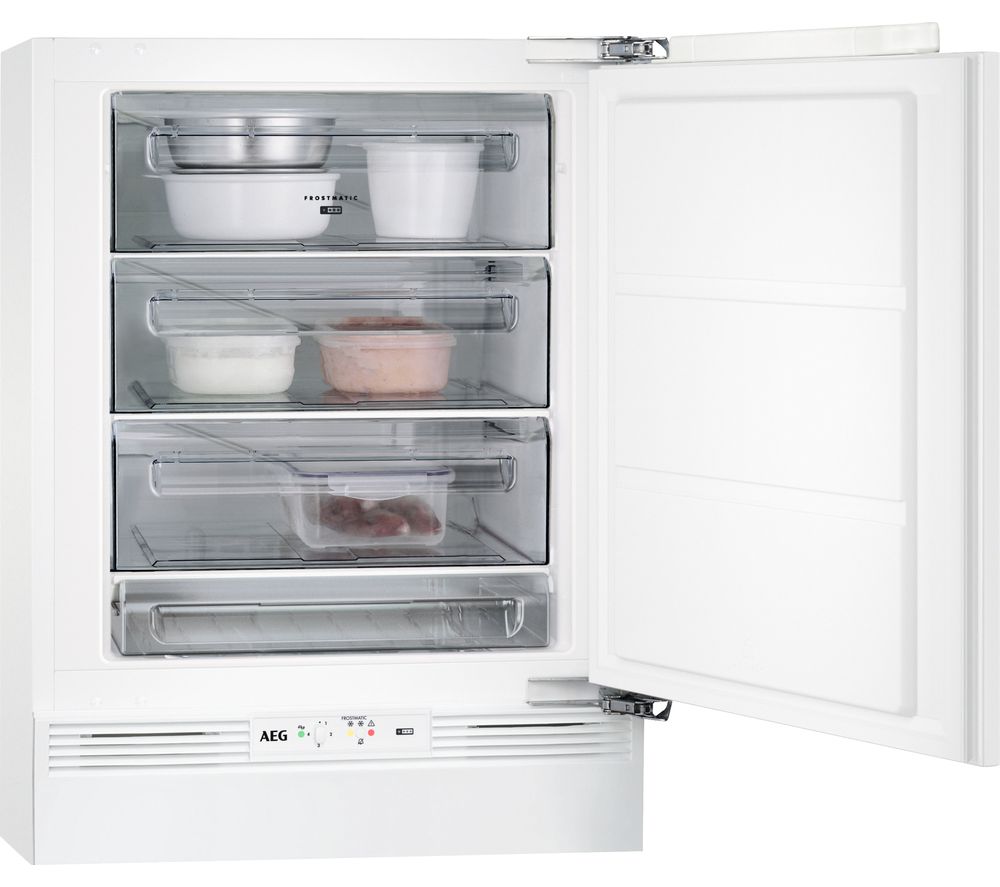 Top features:- Frostmatic function lets you lock in the great flavour and texture of your food - Audible open door alarm means you'll never leave your freezer door open - Temperature control keeps your freezer at the right temperature Frostmatic functionKeep...
---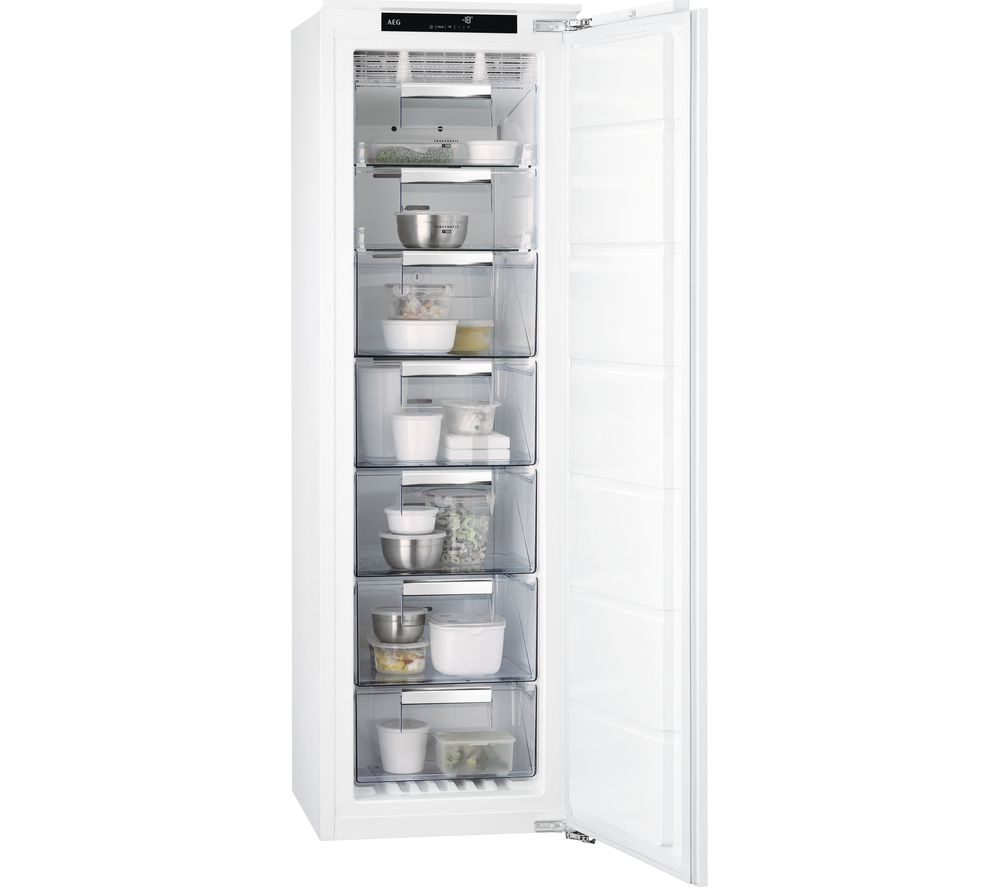 Top features:- No frost freezer to save you the hassle of defrosting - Frostmatic function to quickly freeze food - Temperature alarm helps you to preserve food for longer No frost freezerThe AEG ABB8181VNC Integrated Tall Freezer features No Frost technology,...
---
---