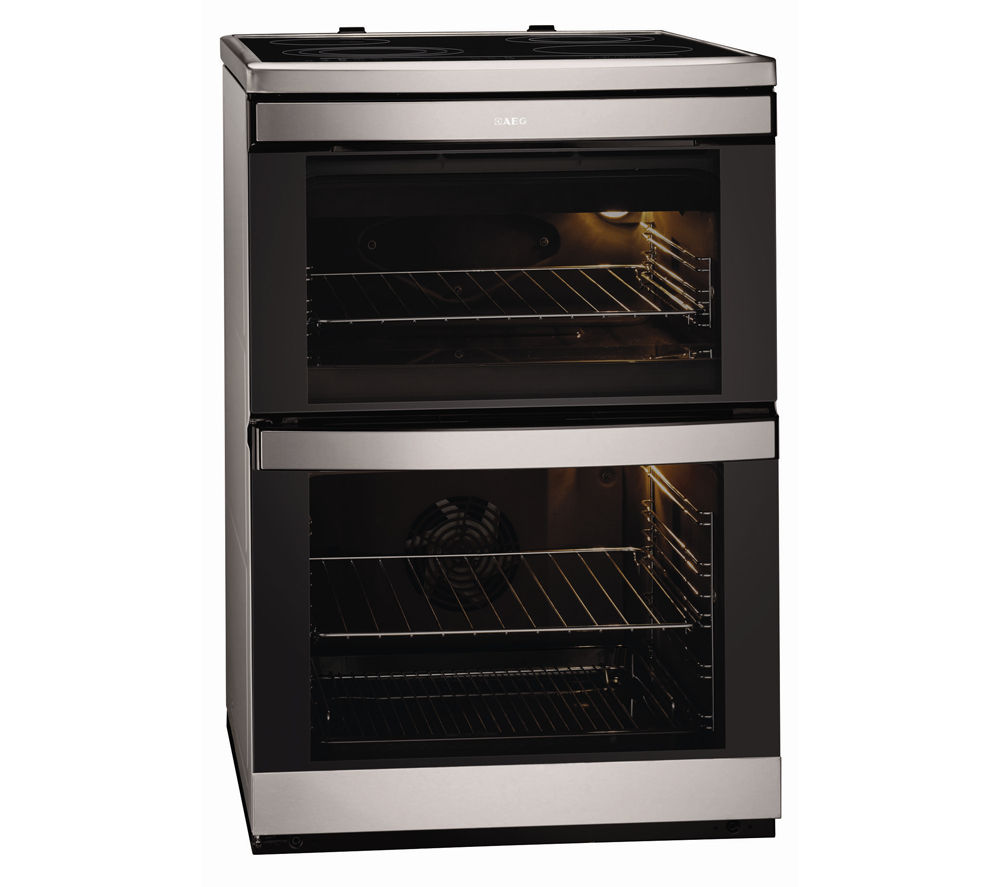 AEG 49106IU-MN Electric Induction Cooker - Stainless Steel, Stainless Steel
With a highly responsive induction hob and large double oven with customisable cooking modes, the AEG 49106IU-MN Electric Induction Cooker offers the ultimate cooking hub. Featuring the latest technology hob, which offers the responsiveness of gas but is much safer and easier to clean. Versatile oven cooking The AEG Induction Cooker boasts ample cooking space for all of your culinary creations and everyday dishes. Two ovens offer a total cooking capacity of 114 litres with adjustable shelves, offering great flexibility. With one multifunction oven, great for dishes that need thorough cooking, and one conventional oven that's ideal for baking, you're equipped to create till your heart's content - there's even a built-in grill for crisping perfection. Setting the mode, duration and temperature is effortless on the large, bright LED touch display which presents cooking mode, a timer, temperature selected and more, for true precision during the cooking process. Revolutionary induction hob The AEG Induction Cooker hosts four versatile induction cooking zones designed for pans of different shapes and sizes. Precise and highly responsive touch control offers the ultimate power control at your fingertips, allowing you to quickly change the temperature at your command. With intelligent pan recognition, each element will only heat the base of the pan instead of the whole area, offering the most efficient and safest hob cooking yet. A stunning design With its stylish stainless steel exterior complimented with modern black accents and a seemingly edgeless hob, the AEG Induction Cooker promises to make a stunning addition to any kitchen. Maintaining the AEG Induction Cooker is effortless thanks to the Cataluxe cleaning technology. Dirt and grease is absorbed and turned into a fine ash which can be simply wiped away, so there's no need to waste time with endless scrubbing. Complete with A-rated energy efficiency, the AEG 49106IU-MN Electric Induction Cooker is the optimum choice for those who want enhanced functionality teamed with a chic design. NB: Please note this product needs to be hardwired by a qualified electrician, such as our Knowhow experts.
Price: £849.97 from Currys
Stockist
Catalogue Product Name
Price
£849.97
Visit Store
Related Products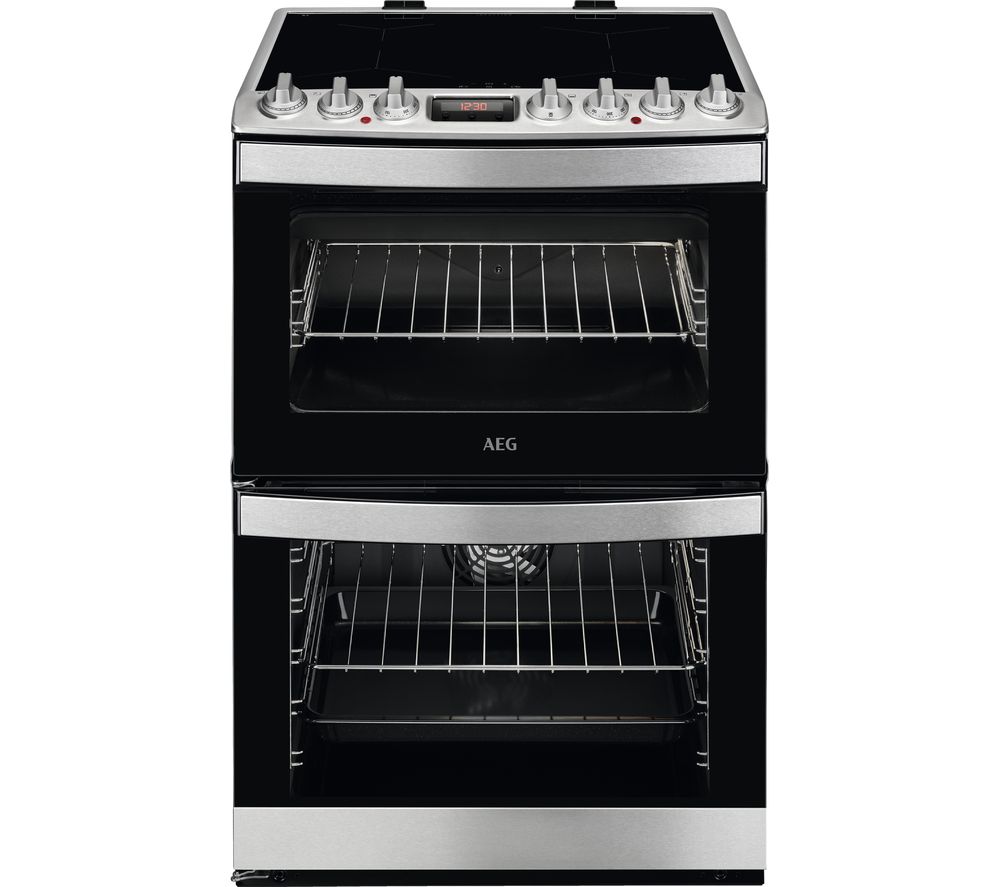 Top features:- SteamBake makes baked goods tastier - Induction hob is quick to heat and easy to clean - Catalytic liners make the inside of the ovens easy to keep clean - Fan heating spreads the heat around the oven evenly SteamBakeGet the perfect crust...
---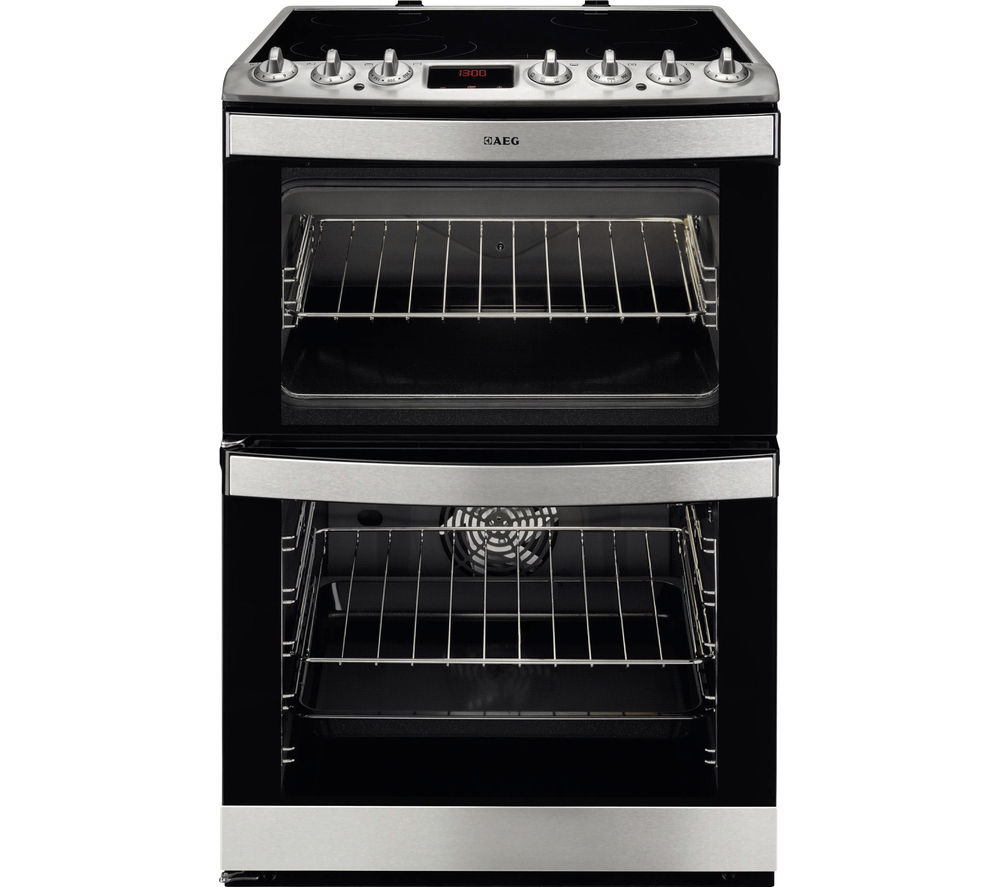 Cook efficiently with the AEG 43102V-MN 60 cm Electric Cooker which features two generous sized cavities - ideal for busy households and entertaining guests.The large 74 litre main oven offers Thermaflow fan cooking for efficient cooking throughout the...
---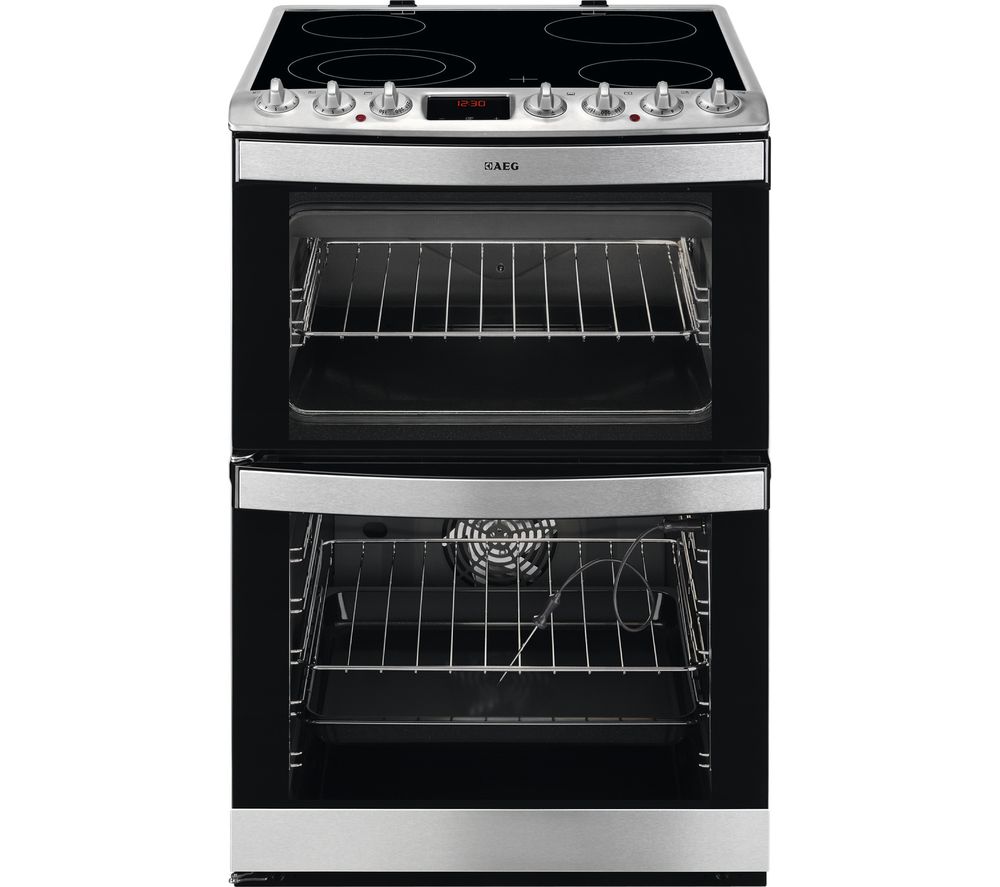 Top features:- Cook more at once with two ovens and a ceramic hob- Catalytic liners make cleaning the oven easier- Monitor your cooking precisely with a food probe and full glass door- Batch baking is easy with the extra-large MaxiTrayCook more at onceThe...
---
---