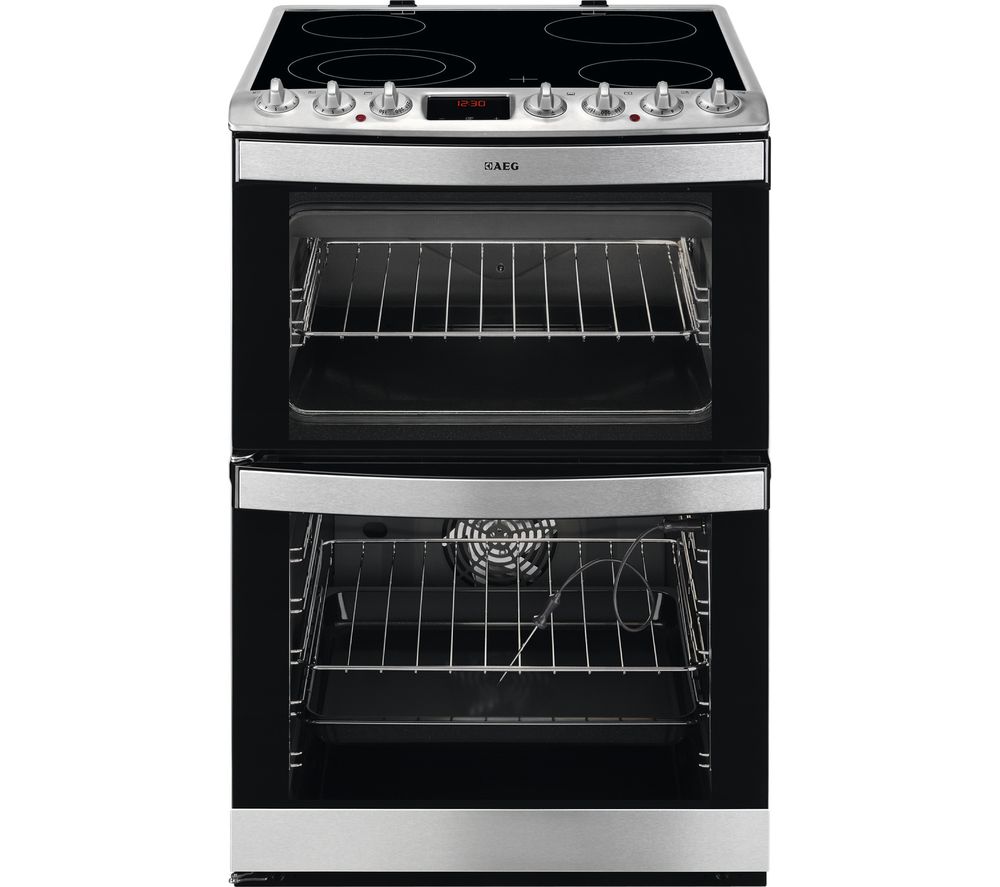 AEG 43172V-MN 60 cm Electric Ceramic Cooker - Stainless Steel, Stainless Steel
Top features:- Cook more at once with two ovens and a ceramic hob- Catalytic liners make cleaning the oven easier- Monitor your cooking precisely with a food probe and full glass door- Batch baking is easy with the extra-large MaxiTrayCook more at onceThe AEG 43172V-MN 60 cm Electric Ceramic Cooker gives you a big 114 litres of cooking space to fit both the main and dessert in at the same time. And with more shelf positions, this oven gives better sliding access to the ideal cooking levels thanks to the telescopic runners which optimises the way you access and handle your dishes.With a ceramic hob featuring a multi-cookware zone designed for a range of pots and pans can be easily cleaned. The durable glass surface wipes clean in an instant. So you get to spend more time enjoying your tasty meals and less time cleaning.Catalytic linersThe Cataluxe cleaning system enables you to keep the oven clean in the most efficient way without any elbow grease. By oxidising grease and dirt using the oven's temperature, a fine ash is left that can simply be wiped clean.Monitor your cooking preciselyThe full glass door and professional food probe means you can precisely monitor the cooking process of your favourite dishes to achieve the exact results you desire. No more cutting food open to see if it's cooked, you can serve food that looks just like the pictures.Batch baking is easyIf you love batch baking then the extra-large MaxiTray is perfect for you. The baking tray is 20% larger than standard trays, making it possible for you to prepare even larger batches of delicious baked goods.
Price: £789.00 from Currys
Stockist
Catalogue Product Name
Price
£789.00
Visit Store
Related Products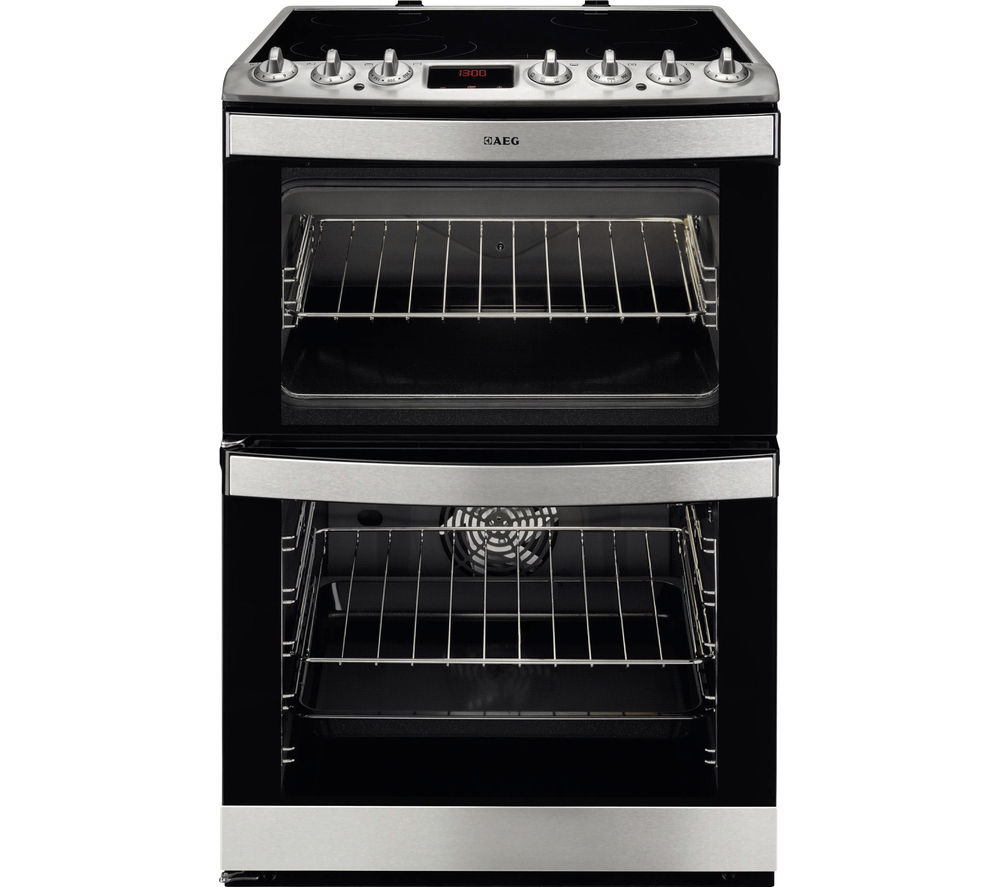 Cook efficiently with the AEG 43102V-MN 60 cm Electric Cooker which features two generous sized cavities - ideal for busy households and entertaining guests.The large 74 litre main oven offers Thermaflow fan cooking for efficient cooking throughout the...
---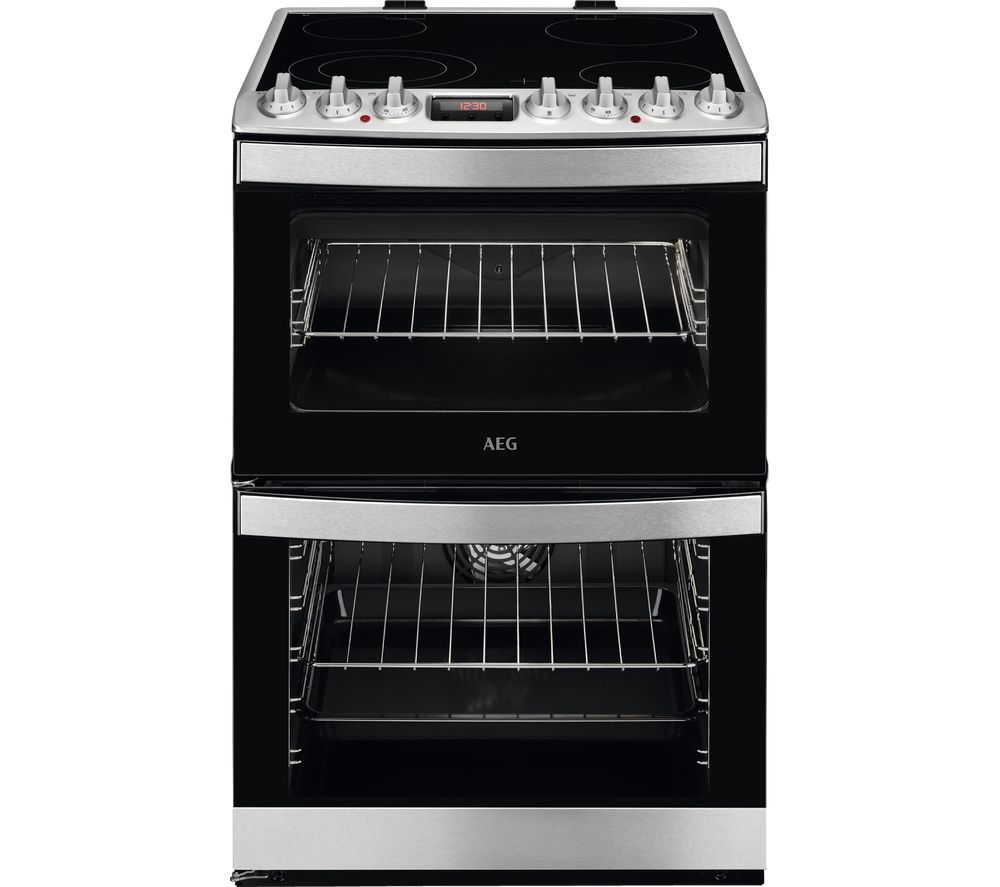 Top features:- SteamBake function delivers fantastic quality breads - Ceramic hob lets you prepare large dishes with easy clean after - Catalytic liners make cleaning the oven a breeze SteamBake functionGet bakery-quality breads, muffins, and pies thanks...
---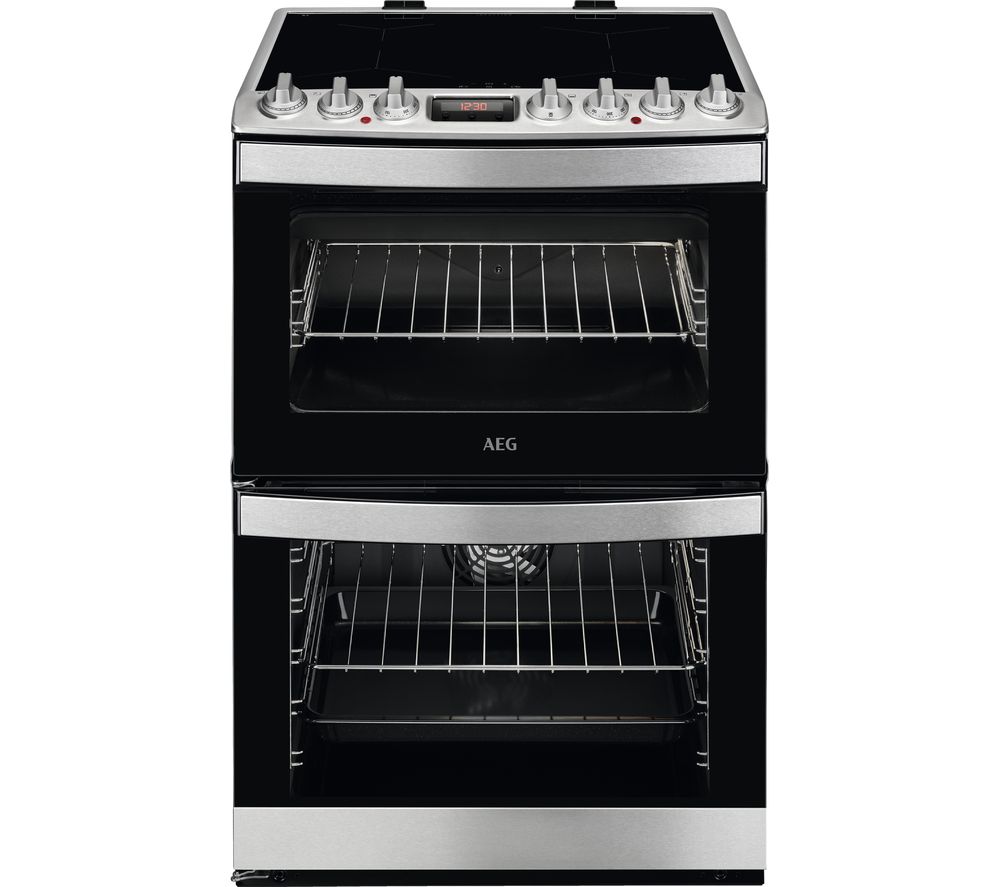 Top features:- SteamBake makes baked goods tastier - Induction hob is quick to heat and easy to clean - Catalytic liners make the inside of the ovens easy to keep clean - Fan heating spreads the heat around the oven evenly SteamBakeGet the perfect crust...
---
---