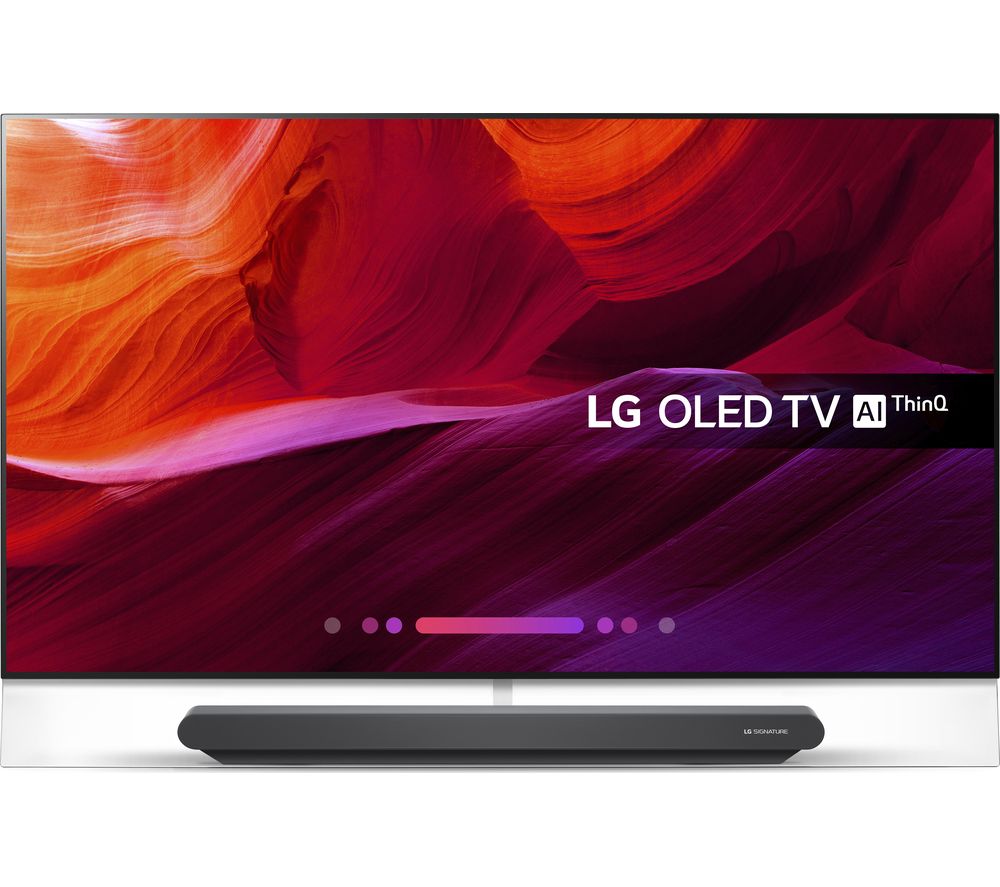 65" LG OLED65G8PLA Smart 4K Ultra HD HDR OLED TV, Black
Top features: - Get deeper black for greater contrast thanks to self-emitting pixels - Get the best out of all your content with a variety of 4K formats - Experience an intelligent television with ThinQ AI and Google Assistant- Design simplicity for a perfect picture without distractions - Get deeper into your shows with audio from Dolby Atmos Get deeper black for greater contrastDive deeper into blacks for better contrast than ever before with the LG OLED65G8PLA 65" Smart 4K Ultra HD HDR OLED TV.With self-emitting pixels which have the ability to completely switch off independently of each other, you'll get the deepest black possible resulting in a huge range of contrast to your picture. This brings amazing shade and and vibrancy to whatever you're watching, transforming your shows and getting you more precise colour reproduction for a true to life picture experience.Get the best out of all your contentThe LG G8 TV comes equipped to elevate all your shows, movies and games. With the ability to recognise major HDR formats such as Hybrid Log Gamma, HDR10, and Dolby Vision, you'll get the full experience from more of your content than ever. Whether you fancy a UHD Blu-ray, you're playing the latest console game, or catching up on some drama, you can enjoy 4K HDR content at it's best from all your favourite channels and streaming services.Experience an intelligent televisionGone are the days when you had to faff around with buttons. With ThinQ AI, you can use voice commands via the Magic Remote (sold separately) to find and do what you want faster. Just say what you want to watch, and your TV will find it. For example, say "Play The Crown on Netflix" or "Turn off when this program ends" and the TV will do it for you.And with Google Assistant, you're able to keep your smart devices connected, or stay on top of your daily schedule while watching the morning news. Ask your TV "how long will my journey to work take?", or "dim the living room lights", and your TV will respond straight away.Design simplicity for a perfect pictureThanks to the amazingly thin and light construction of the OLED screen, it's bonded to a transparent pane of glass without the need for any bulky extra structure. This means you'll get a stunning looking piece of technology that will look beautiful in any living space. The simplistic design means there's nothing to draw your eye, so you can enjoy your shows with nothing to distract you from the screen.Get deeper into your showsWhen your TV looks this good, you want stunning audio to match. With Dolby Atmos audio built-in, you'll get a more realistic recreation of sound, so all your favourite shows will really come to life. Effortless installationFor setup without the squabbles, our Team Knowhow experts can connect your new TV to your Blu-ray player, sound bar, and other devices. They'll even get you online so you can put your feet up and start watching straight away. Pass the popcorn. Essential extrasWant your TV wall mounted? No problem. We've got brackets that tilt, swivel, or fix your TV in place for the best viewing spot in the house. Alternatively, browse our range of TV stands - we've got enough designs to keep even the pickiest interior designer happy. Avoid the disappointment of getting your shiny new telly home and realising you don't have the cable you need to connect your games console or Blu-ray player. Sandstrom Gold Series HDMI cables support all resolutions and come with a reassuring lifetime guarantee. ____________________________________________ Please note: Freeview and some apps & services are only available in the UK. Apps & services may be removed or no longer supported by third party content providers at any time. Some apps & services may not be available at launch and may require a firmware update before becoming available.
Price: £3998.97 from Currys PC World
Related Products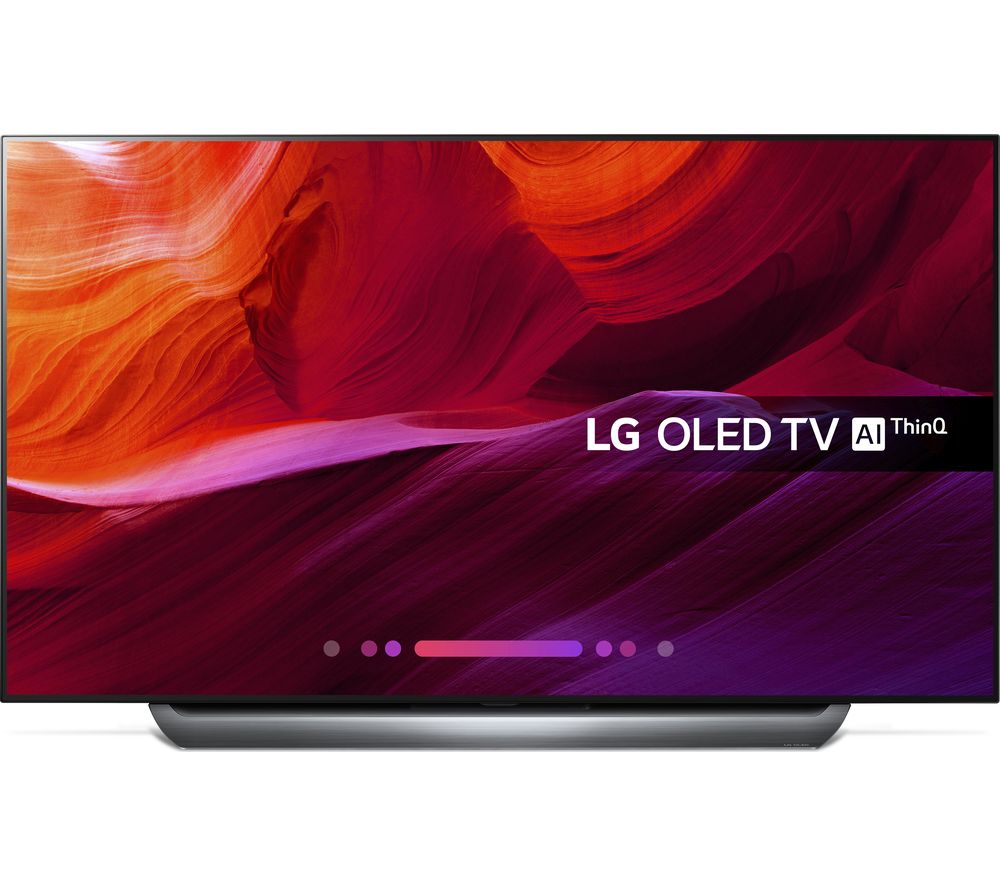 Top features: - Perfect blacks and brilliant contrast with OLED panel - Stunning picture powered by LG's a9 Intelligent Processor - 4K HDR brings improved contrast and colours for brilliant entertainment - Voice control is brought to your living room...
---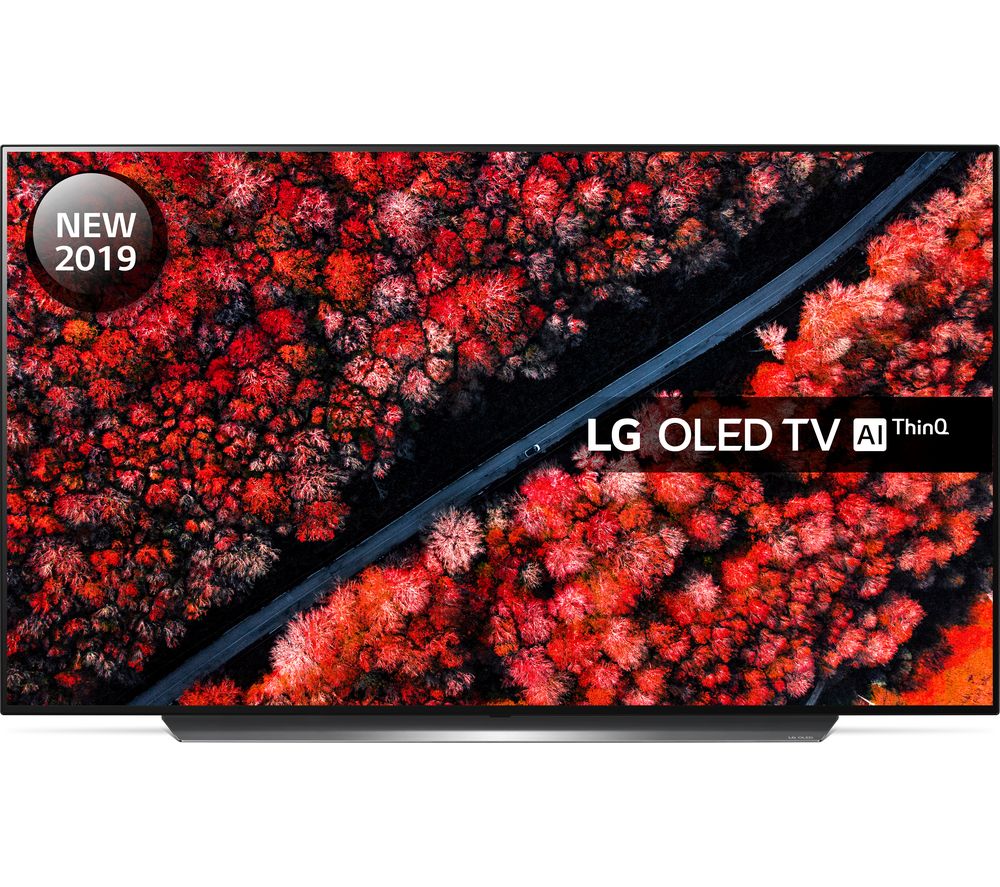 Perfect picture, perfect coloursMovies, shows and games pop off the screen and right into your living room with the LG OLED77C9PLA 77" Smart 4K Ultra HD HDR OLED TV with Google Assistant and its α9 Intelligent Processor. It's pretty technical and impressive...
---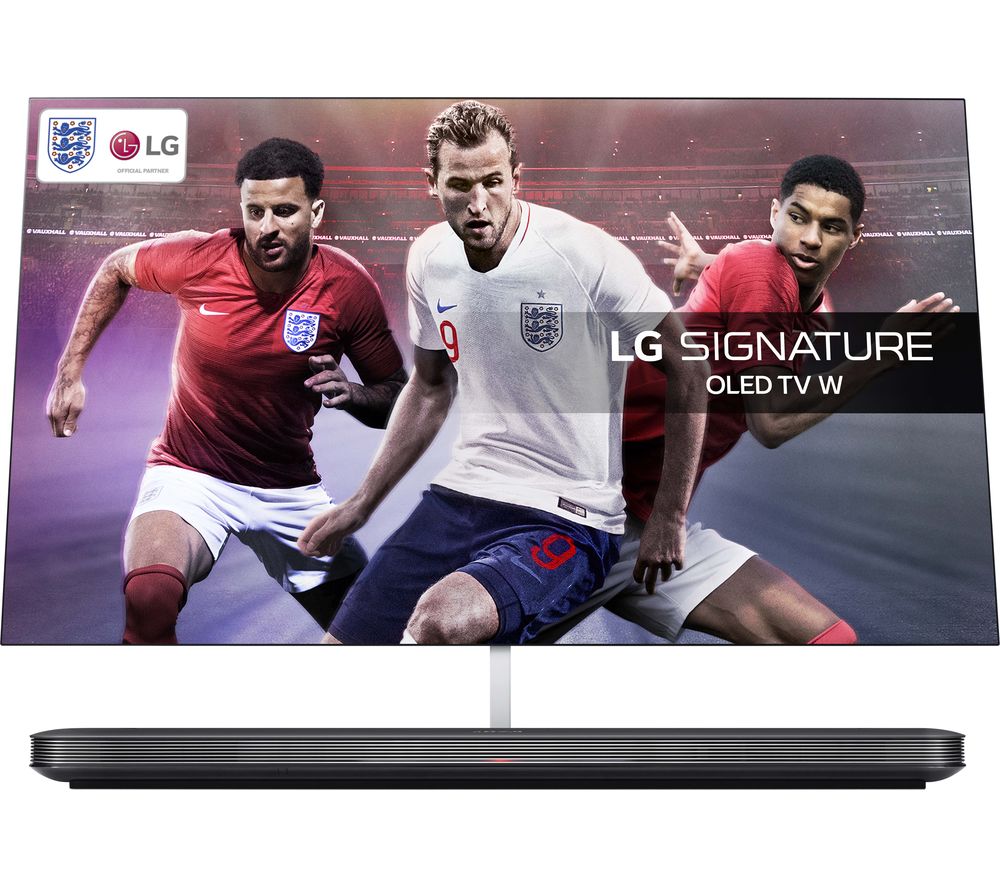 Top features: - Wallpaper TV delivers immersive 4K visuals - Perfect Black and Perfect Colour technologies create stunning images - Cinema-quality HDR enhances your favourite entertainment - Dolby Atmos creates a stunning soundscape all around you - Smart...
---
---